It's been less than a day since we got official word from NVIDIA that it's launching six new desktop and laptop workstation GPUs built on the new Ada Lovelace architecture.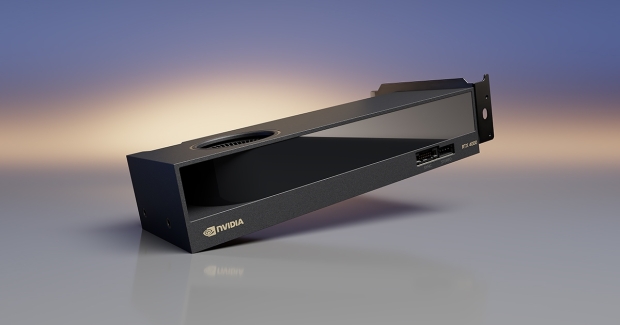 The most notable is the new desktop NVIDIA RTX 4000 Small Form Factor (SFF) Ada Generation GPU that features a small 2-slot design, 6144 CUDA Cores, 20GB of GDDR6 memory on a 160-bit bus, and a power requirement of only 70W.
Compared to the NVIDIA RTX 6000 Ada Generation GPU, though, the RTX 4000 is a sizable step-down, with the more extensive (and more expensive) card offering workstation power that just about fully taps into Ada's capabilities, with 18176 CUDA Cores, 48 GB of GDDR6X memory, on a 384-bit bus and a 300W power requirement.
Indeed, a workstation beast for the rise of AI applications, but also something that costs USD 6800 versus the new slim RTX 4000's USD 1250 price-point.
And with that, we've got word from established all-thing-NVIDIA leaker Kopite7kimi that an NVIDIA RTX 5000 Ada Generation GPU is in the works and will fill the gap between the RTX 6000 and RTX 4000. The NVIDIA RTX 5000 is said to feature 15360 CUDA Cores and 32GB of GDDR6X memory on a 256-bit bus. This would put the power requirement somewhere in the region of 200-250W.
It makes sense, especially with reports that NVIDIA GPU sales in the AI and workstation sector lead to the company's stock price shooting. The NVIDIA RTX 5000 Ada Generation GPU fills a void while solidifying that the Ada generation will see just as many workstation models and variants as the discrete gaming GPU space.
Now we wait and see if there's a model that will make full use of the 18,432 cores in the full Ada GPU.