With the rise of AI research, models, and tools and NVIDIA GPU hardware being at the center of it all, today's news of six new NVIDIA RTX Ada Lovelace architecture GPUs for laptops and desktops is surprising. But also, not that surprising.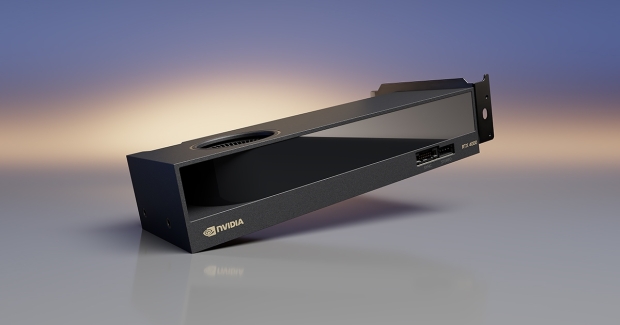 As per NVIDIA, these workstation GPUs have been created for "the new era of AI, design, and the metaverse." The new NVIDIA RTX 5000, RTX 4000, RTX 3500, RTX 3000, and RTX 2000 Ada Generation laptop GPUs take full advantage of the latest RT Cores, Tensor Cores, and CUDA Core advancements while tapping into the up to 2x efficiency of Ada Lovelace.
We've seen this in the discrete GPU space, with Ada-based cards presenting the most power-efficient products. And by a considerable margin too.
The desktop NVIDIA RTX 4000 Small Form Factor (SFF) Ada Generation GPU will feature 20GB of memory in a compact form factor, which is impressive. Not only that, but its max power consumption is listed at only 70W.
The new laptop lineup is set to feature up to 16GB of memory and use the latest generation of NVIDIA Max-Q technologies, including NVIDIA's RTX optimizations for creator-focused apps.
"Running data-intensive applications like generative AI and real-time digital twins in the metaverse requires advanced computing power," said Bob Pette, vice president of professional visualization at NVIDIA. "These new NVIDIA RTX GPUs provide the horsepower needed for creators, designers, and engineers to accomplish their work from wherever they're needed."
New workstation GPUs are set to debut this month, with "mobile workstation" laptops coming from existing NVIDIA partners. The new NVIDIA RTX 4000 SFF GPU is set to launch in April with an estimated price of USD 1250, with NVIDIA partners Leadtek, PNY, and Ryoyo Electro bringing the first models to market.