Exclusive to the GeForce RTX 40 Series of graphics cards, DLSS 3 bundles DLSS Super Resolution (i.e., DLSS 2), NVIDIA Reflex, and Frame Generation into a single AI-powered rendering package. Frame Generation, which leverages the latest specific AI hardware found in GPUs like the GeForce RTX 4090, 4080, and 4070 Ti, is what people refer to when they say DLSS 3.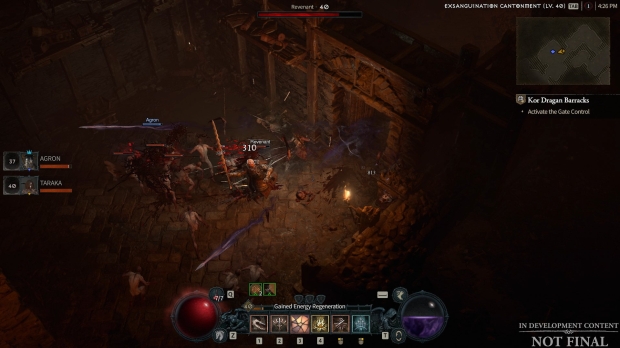 AI-generated frames that massively boost performance while maintaining impressive visual fidelity. It can be a revelation in games like Cyberpunk 2077, Microsoft Flight Simulator, and F1 22 - especially regarding 4K gaming. NVIDIA notes that in the first six months of its release, DLSS 3 has been adopted seven times faster than the first six months of DLSS 2.
With the Game Developers Conference (GDC) happening next week, NVIDIA is announcing a few developer-friendly things in relation to its AI-powered DLSS tools. But it's also confirming that a couple of the biggest PC games set to debut in the next few months will fully support DLSS 3.
The big one, of course, is Diablo IV from Blizzard, one of the most highly anticipated game releases in years. When the game makes its long-awaited debut on PC on June 6, 2023, it will launch with DLSS 3.
"Supporting smooth gameplay in Diablo IV is a priority for Blizzard," said Michael Bukowski, Diablo IV technical director at Blizzard Entertainment. "We're excited by the high frame rate of Diablo IV running on NVIDIA GeForce RTX 40 Series hardware and DLSS 3."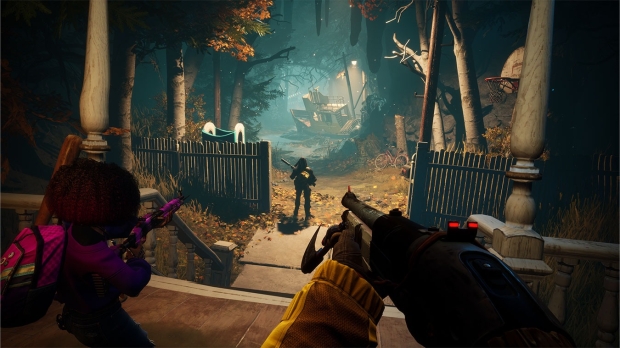 By this time, the GeForce RTX 4070 will have been released, and with DLSS 3, we're expecting maxed-out triple-digit Diablo IV performance across the entire NVIDIA GeForce RTX 40 Series range. Not to mention DLSS 3 paving the way for a post-launch ray-tracing update that Blizzard has previously announced. In both cases, GeForce RTX 30 Series owners will benefit from the performance bump that comes from DLSS Super Resolution.
Another big release is Redfall from Bethesda and Xbox first-party studio Arkane Austin (Prey and Dishonored), a co-op vampire hunting action game out on May 2, 2023. It's also getting DLSS 3 support.
NVIDIA has also confirmed that Forza Horizon 5's existing DLSS support is expanding to include DLSS 3, which is excellent news because of how well that game looks, plays, and performs on existing GeForce RTX 40 Series hardware.
"Neural graphics has revolutionized gaming since its introduction with NVIDIA DLSS, and we're now taking it to new heights," said Matt Wuebbling, vice president of global GeForce marketing at NVIDIA. "PC gaming super-franchises such as Diablo and Forza Horizon and Bethesda's new Redfall are raising the bar for image quality with stunning graphics while using DLSS to keep gameplay smooth as silk."
In addition to these three high-profile releases, NVIDIA also confirms that DLSS support is coming to a few indies too - Deceive Inc., Gripper, Smalland: Survive the Wilds, and THE FINALS. These new DLSS 3 games will also benefit from the updates made to Frame Generation earlier this year, which improved image quality and UI stability.