Sony has been shipping freight containers of mysterious development kits, and they might be PS5 Pro devkits.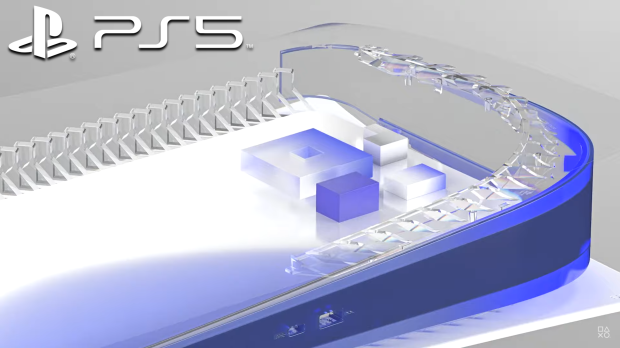 Today Insider Gamer published new reports that Sony is readying a PlayStation 5 Pro model. Sources say the PS5 Pro could release as early as 2024, although information on upgrades or new hardware enhancements remains unclear. Sony's shipping records may lend credence to the PS5 Pro reports.
According to Sony Interactive Entertainment's freight shipment records, SIE Inc. Japan sent a sizable shipment to its San Mateo, California-based SIE America subsidiary that consists of 240 cartons, or 2,609kg (5751lbs), worth of "Development Kits for Interactive Entertainment Software."
This is actually the third and smallest shipment of development kits that Sony has recently made.
Throughout the last holiday period of 2022, Sony shipped over 20,000lbs of devkits to its Sony Interactive Entertainment of America tech ops team in San Mateo. Across these three shipments, Sony has shipped over 25,000lbs of development kits.
8/29/2022 - Sony sent 467 cartons weighing 4,497kg (9,914lbs)
12/30/2022 - Sony sent 519 cartons weighing 4,927kg (10,862lbs)
2/8/2023 - Sony sent 240 cartons weighing 2,609kg (5751lbs)
Some context is needed. First off, these are just a small selection of shipments that Sony has made throughout late 2022 and early 2023. By no means is this an exhaustive list.
Secondly, it is entirely possible that these development kits are not for a PS5 Pro model and are instead regular PS5 devkits. Remember that Sony is expanding availability of the PS5 everywhere, and the list of developers who want to make games for the platform continues to grow. Sony will regularly ship out development kits for the PS5 to ensure teams have the hardware that they need to optimize and release more PS5 games.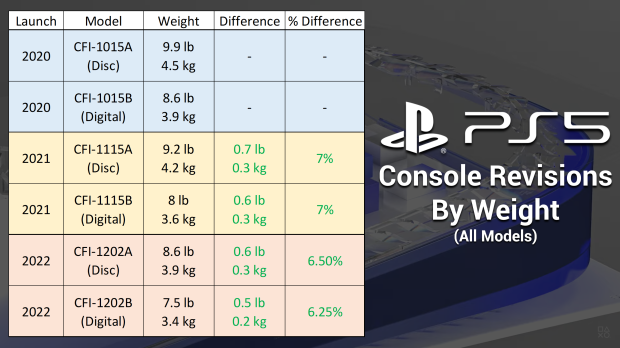 Sony has made considerable investment to streamline PlayStation 5 production. The company has released two revisions that reduce the weight of the PS5. This revision shaved off millions of pounds of weight, and significantly reduced Sony's shipping costs during the largest PlayStation 5 shipment of all time.
Reports say that Sony will release a third PlayStation 5 console revision in 2023 that removes the disc drive by default for all SKUs.
Moving forward, all new PlayStation 5 consoles will be disc-less and consumers will be able to purchase the disc drive as an optional upgrade.
Sony Interactive Entertainment Vice President Hideaki Nishino may have teased a new PS5 model in a recent interview with Famitsu:
"We believe that cumulative sales will exceed 37 million units by the end of fiscal 2022, and that it will be a very important time for the platform as well. I won't be able to talk about specifics at this time, but I hope that you will look forward to next year (2023)."