A PlayStation 5 Pro might be in the works and Sony could release the console late in 2024, according to the rumor mill.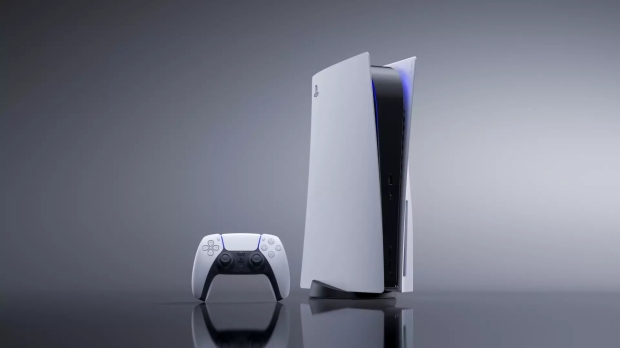 Obviously, add a heavy dose of seasoning - maybe help yourself to a couple of handfuls of salt here - but sources have spoken to Insider Gaming about the potential PS5 Pro being inbound.
The gaming website clarifies that the recently rumored PlayStation 5 with a detachable disc drive is a separate project, and that this isn't a PS5 Pro. The detachable drive spin on the PS5 will purportedly arrive this year, with the PS5 Pro to follow next year, but not until late in 2024 as mentioned.
Sadly, scant details are provided on what we can expect with the PlayStation 5 Pro. Indeed, the insider sources provide nothing on what differences there might be with the hardware in the PS5 Pro compared to the vanilla PS5. Or at least nothing that the website can talk about yet.
Insider Gaming notes that as with the PS4 Pro, we can expect better graphics and boosted performance, and that a recent patent suggests Sony is working on beefing up ray tracing performance - so that additional bit of polish could be for the PS5 Pro. (As a sidenote, we hope the cooling is quieter than our PS4 Pro, too, because it sounds like an aircraft taxiing out of its hangar when particularly stressed with a gaming workload).
Do we even need a PS5 Pro, though? That's the question a lot of folks are asking, given that as it is, the PS5 itself is hardly having its capabilities pushed by game devs. Given that, if there is a Pro incarnation inbound, it will most likely be some way off.
Indeed, Insider Gaming makes it clear that the mentioned release timeframe of later next year is tentative, perhaps suggesting that it could slip further - maybe to 2025? Sony has plenty of room to maneuver, it would seem, as Insider Gaming has pegged the release date for the PS6 as 2028.
As for the PS5 with a detachable disc drive, the theory with that purported model for this year (due to arrive in September) is that the drive will hook up to the console via an extra USB-C port. However, it won't sit as an external drive, but will be housed within the console somehow, so the aesthetics of the PS5 won't be tarnished.
The new design will allow for the PS5 to be slightly slimmer, and to be sold with or without the drive, giving gamers more options (and they can always get the drive at a later date). And that flexibility will extend to scenarios where the drive is damaged, because in this case, the owner will simply be able to buy a new disc drive and hook that up to replace the old defunct drive.