We're starting to see a lot more OLED panels specifically designed for gaming, where over the past couple of years, we've seen OLED gaming monitors from the likes of LG, Alienware, MSI, and ASUS. Although the recent trend has been companies looking to release more desk-friendly options in sizes - 27-inch and 34-inch ultrawide - BenQ's new MOBIUZ EX480UZ is a 48-inch OLED.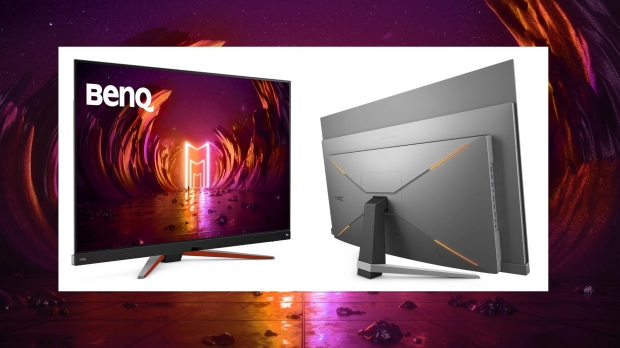 Featuring two HMDI 2.1 ports and a DisplayPort 1.4 port, with a 4K 120Hz AMD FreeSync Premium refresh rate, this is undoubtedly the sort of gaming display that will suit a high-end gaming PC and modern consoles like the Xbox Series X and PlayStation 5.
With OLED technology, you can expect the absolute best when it comes to response times, with BenQ touting 0.1ms, not to mention 98% DCI-P3 color support for vibrant in-game visuals. The display uses BenQ's HDRi technology - found in many of the company's MOBIUZ gaming monitors - which automatically optimizes HDR content.
The display also features the company's TreVolo sound system, which has also been tuned for gaming and media content, plus its impressive eyecare technology to reduce strain during those long gaming sessions.
"We developed the MOBIUZ EX480UZ to offer gamers a new immersive experience with our first OLED monitor," says Royce Lye, Managing Director of BenQ UK & Ireland. "Gamers, either professional or amateur, can enjoy a new audio and visual gaming experience with top-of-the-range display technology that can support smooth, uninterrupted gameplay but also promote healthy extended used with our latest built-in eyecare technology."
As a 48-inch OLED gaming monitor, it's not cheap - with the price set at USD 1499 (via Newegg) and AUD 2399.