Speaking to Newsweek, Tennessee Congressman Tim Burchett revealed that he believes the US government is already reverse engineering UFO technology.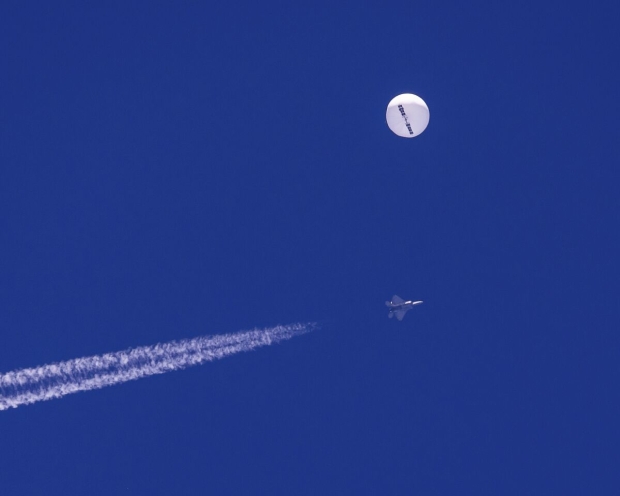 Burchett revealed to the publication that he believes alien UFO technology may be "being reverse-engineered right now", but engineers "just don't understand" how it functions. The Congressman goes on to say that the US "recovered a craft at some point, and possible beings." These claims from Burchett come on the heels of four objects being shot down in North American skies in February.
The first object was identified as a Chinese spy balloon, the three remaining as yet to be recovered but are also believed to be types of commercial or research entities, likely balloons of different configurations. The remaining three objects were brought down by US fighter jets over Alaska, Canada, and Lake Huron, Michigan. None of the remaining objects have been officially identified, but officials are inclined to lead with the aforementioned explanation of various man-made research balloons.
President Joe Biden reiterated this leading theory on February 16, where he said that the "most likely" origin for the remaining three unknown objects is tied to private companies, recreation, or research institutions "studying weather or conducting other scientific research." These object appearances came after a UFO report was released by the Office for the Director of National Intelligence (DNI), which detailed 510 UFO sightings, a gain of 366 sightings since the previous report was released.
Of those 510 sightings, more than half were classified as "unremarkable", but of the remaining 171 sightings, a portion "demonstrated unusual flight characteristics or performance capabilities". Despite the acknowledgment of some of these objects demonstrating unusual performance capabilities, Ronald Moultrie, Under Secretary of Defense for Intelligence and Security, said in December 2022, none of the objects seen on record have led US officials to believe that any of the objects are of alien origin.
In other news, a rocket has failed shortly after being launched, causing officials in the control room to send self-destruct command to the rocket mid-flight. Engineers didn't have another option but to self-destruct the rocket as there was no hope of achieving mission success. Notably, the rocket was carrying a payload when it was told to self-destruct. The H3 rocket was carrying the Advanced Land Observing Satellite-3 (ALOS-3), which was going to be placed into a sun-synchronous orbit 416 miles above the surface of Earth.
If you are interested in reading more about the rocket failure, or would just like more recent news, check out the below link.
In separate news, Elon Musk has taken to his personal Twitter account to publicly apologize for roasting a disabled Twitter employee through a series of tweets. The Twitter CEO has said he apologizes and has spoken with the individual directly. For more information about this story, check out the link below.