When NVIDIA debuted the first GeForce RTX range of GPUs back in 2018 with the arrival of the GeForce RTX 20 Series, it introduced dedicated hardware for ray tracing and AI. And with that, the company paved the way for real-time ray tracing in games alongside AI-based rendering in the form of DLSS.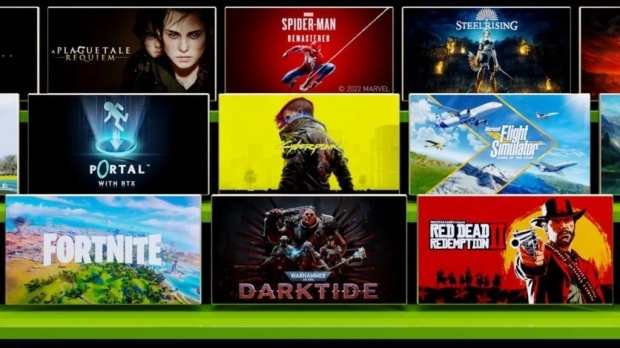 With the arrival of the GeForce RTX 40 Series last year and cards like the GeForce RTX 4070 and GeForce RTX 4060 on the horizon, the company's hardware-based RT and AI Tensor cores have advanced quite considerably. DLSS (Deep Learning Super Sampling) is now at a point where if it's available in a game, you enable it for a sizable performance boost without adversely affecting image quality.
NVIDIA has announced that over 390 games and applications now support GeForce RTX technologies - NVIDIA DLSS, Ray Tracing, and the new AI-based Frame Generation of the GeForce RTX 40 Series' exclusive DLSS 3 suite - which also includes NVIDIA Reflex.
DLSS is now present in over 260 games, including some of the most popular competitive titles like Fortnite and Call of Duty: Warzone 2.0. It's gotten to the point where most new PC games feature DLSS, and if support isn't there, it seems like a misstep.
In terms of apps, popular content creation tools from Adobe and others tap into GeForce RTX AI hardware for improved performance. And with closer to 400 games and apps with GeForce RTX technology support, NVIDIA has provided a complete list you can browse, which lets you know with a handy tick if it supports Ray Tracing, DLSS 3, DLSS 2, or AI acceleration.