The AMD Radeon RX 7900 XT, which has only been out for a few months (it launched in December 2022 alongside the 7900 XTX), is now being sold for USD 799 - a full USD 100 cheaper than the USD 899 launch price. This is pretty crazy, as we've all become used to high-end GPUs being sold for a premium, usually much higher than the MSRP.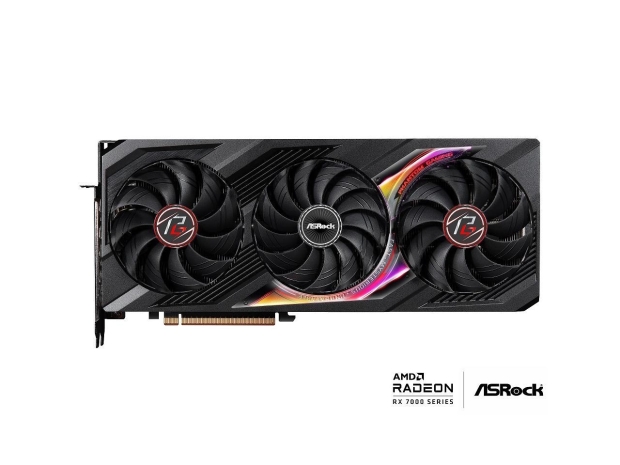 For AMD's Radeon RX 7000 series, the Radeon RX 7900 XT was always seen as a lesser of two - with its price only being USD 100 cheaper than the USD 999 Radeon RX 7900 XTX in the first place. As seen in benchmark results, the performance gap between the two GPUs was much higher than the pricing difference, so enthusiasm for the card was low.
This discount on the ASRock Phantom Gaming Radeon RX 7900 XT 20GB to USD 799.99 on Newegg doubles as a statement that sales for the card are not performing as expected.
That said, the 799 price point makes a lot more sense for the Radeon 7900 XT and is worth considering if you're in the market for the sort of GPU that can push 1440p and higher resolutions. And it puts the price-point into the same bracket as NVIDIA's GeForce RTX 4070 Ti - offering a highly competitive alternative.
Well, it would if the GeForce RTX 4070 Ti was being sold at its USD 799 MSRP. No matter the model, GeForce GPUs still command a premium. As of writing, the cheapest GeForce RTX 4070 Ti models are going for around USD 850.
The new 79800 XT pricing isn't limited to this particular ASRock model, as cards from Sapphire and PowerColor are also being sold for much less than the USD 899 MSRP. Here's hoping this indicates an official price drop for the AMD Radeon RX 7900 XT is coming, and it puts enough pressure on NVIDIA to follow suit with more competitive pricing for the GeForce RTX 4080 and GeForce RTX 4070 Ti.
If you're wondering if pricing for the flagship Radeon RX 7900 XTX or GeForce RTX 4090 will follow suit, the current best-selling GPU on Newegg is a GIGABYTE GeForce RTX 4090, being sold for USD 1709.