Intel Arc GPUs launched last year as a new player in the discrete GPU market, with products that would compete directly with offerings from NVIDIA and AMD. As with GPUs, drivers play an essential role in overall performance, stability, and compatibility. Ahead of Intel's Arc debut, the company made it clear that DX9 (DirectX9 API) performance hasdissues.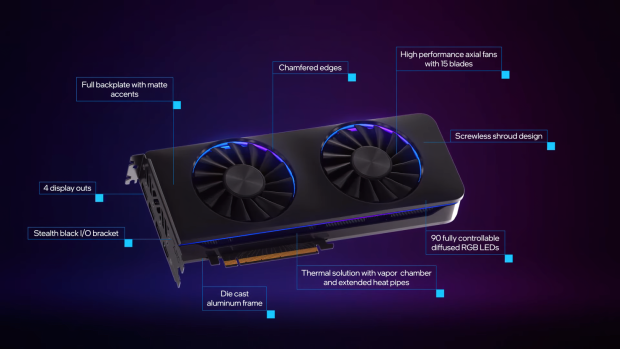 Last December, Intel released a driver update for Arc that presented a massive bump to DX9 performance. For example, popular online shooter CS:GO saw an 80% increase in 1080p performance on the Intel Arc 770.
The word is that Intel is prepping another driver update for the Arc line-up, which is said to remove a bottleneck or issue that could lead to an across-the-board improvement. As per PC Games Hardware's translation via Videocardz.com, "Intel is currently preparing a major driver update intended to increase performance across the board one of the undoubtedly existing [bottlenecks] has been identified and eliminated."
There's no information on when the driver will release, but one would assume that if the fix has been identified and rectified, that will be pretty soon. Intel Arc still has several compatibility issues with certain games beyond performance, from visual glitches to effects simply not rendering. Even recent releases like Halo Infinite and Total War: Warhammer III have problems running properly on Intel GPU hardware.
The good news is that with every driver that fixes performance and issues across various PC games, the better the Intel Arc range begins to look to consumers - offering a third choice for those that might only be looking at GPUs from NVIDIA and AMD. Plus, it should lead to a more impressive launch for the second-generation Arc products.