Apple has been working on a mixed-reality VR/AR headset for many years, and reports are emerging that it will finally be released sometime in 2023. The word is that it will support both VR and AR and be able to toggle between the two modes, the former being a sort of extended display for Mac - and even a virtual big-screen cinema that will pair with Apple TV+.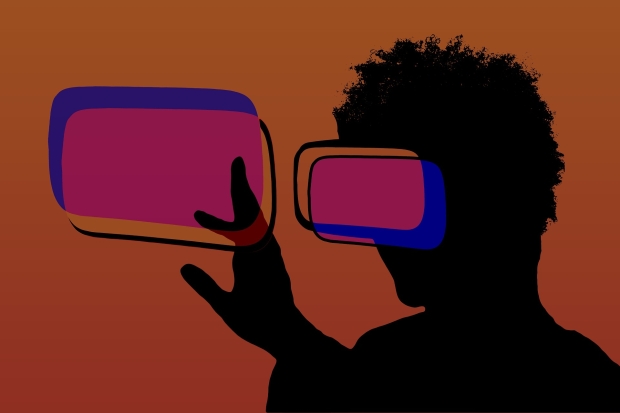 The headset will be a familiar experience for those in the Apple ecosystem, with a UI and presentation described as "IOS-like," with a home screen and app icons similar to what's found on an iPhone and iPad.
Unlike other VR headsets, it won't ship with a controller but instead use a mix of eye and hand-tracking (via external cameras) alongside supporting traditional mouse and keyboard input on the Mac. With eye tracking, you'll be able to look at something on-screen and then use a gesture to interact with it. The headset can switch between augmented reality (AR) and virtual reality (VR), so the former will overlay virtual objects onto the wearer's surroundings.
The Apple TV+ integration sounds interesting, as Apple will offer an official virtual cinema to watch content on its streaming platform in environments modeled after deserts and even outer space. Productivity-wise, it's expected that there will be FaceTime support alongside Apple apps like Safari, Photos, Apple Music, and so on. There'll be an air-typing feature though this might not be ready in time for launch.
According to the reports, the headset will likely be sold as the Apple Reality Pro and launch at around USD 3000. As it hasn't been officially announced, it's expected that Apple will showcase the new device at a dedicated event and then set up interactive demonstrations at Apple Store locations.