OLED display tech is pretty much the go-to for premium big-screen TVs, and it's not hard to see why. Vibrant colors and perfect black levels thanks to millions of self-lit pixels. But, there's also the added benefit of near-instantaneous GTG response times, which makes OLED technology pretty tasty for PC gaming when it comes to latency.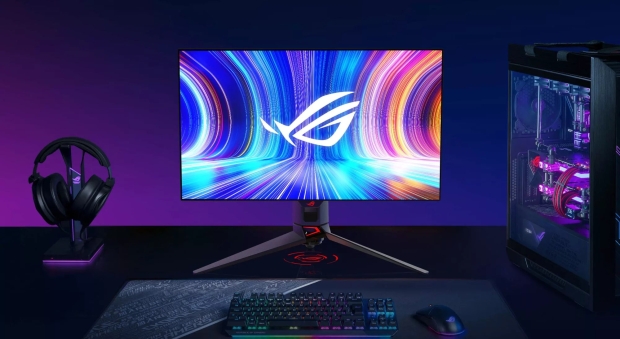 2023 is looking to be the year where PC gaming-focused OLED displays, are designed specifically for desktop rigs. With some impressive OLED gaming displays making their way to market over the past year, these new OLED displays from MSI, ASUS, and Acer are looking to redefine some of the most sought-after gaming monitors.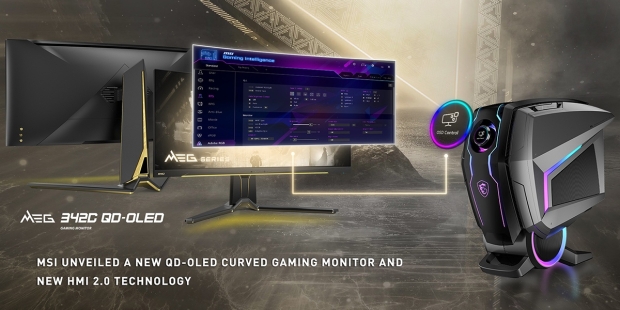 First up there's the new MSI MEG 342C QD-OLED a curved 21:9 ultrawide gaming monitor that features both a 3440 x 1440 resolution, 175 Hz refresh rate, 0.1 ms GTG response time, and 1800R curvature for total immersion. It features new calibration and even a new QD Premium Color standard exclusive to MSI that will deliver 99.3% DCI-P3, 97.8% Adobe RGB, and 139.1% sRGB. The MEG series represents the high-end, with the addition of a bright QD-OLED display being a natural fit for the best in MSI display tech - and will launch with a price of around USD 800.
MSI also has the impressive MSI MEG 491C QD-OLED coming, teased last year, which has finally been revealed. Featuring a massive 5120×1440 resolution, 49-inch size, and a 240Hz refresh rate, this one was shown in prototype form at CES 2023. Which makes its release date and price something of an unknown.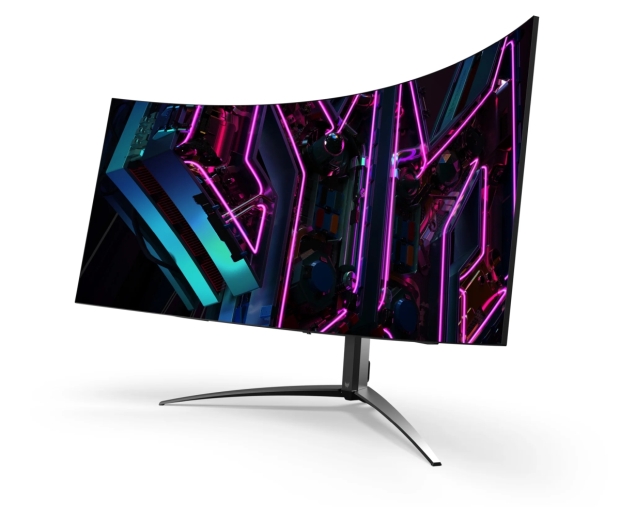 The Acer Predator range has been creating impressive gaming displays for a while now, and it's getting a few OLED models too. The 45-inch Predator X45 sports a 3440x1440 resolution and a massive 800R curve. The panel supports HDR10 and a peak brightness of 1000 nits, which will make it bright enough to game with HDR enabled. A monster for sure, but there's also the Predator X27U which is a 27-inch 1440p OLED display sporting a 240 Hz refresh rate, hitting both a size and performance sweet spot that's perfect for modern desktop rigs running high-end graphics cards. Both Acer Predator displays offer AMD FreeSync Premium support, a handy KVM switch, and even USB-hub functionality.
This brings us to ASUS and the ROG Swift OLED PG27AQDM, the company's first 27-inch, 1440p, OLED display. It also features an impressive 240 Hz refresh rate, 1000 nit peak brightness for HDR, and a 0.03ms response time. Which might as well be instantaneous. In addition to the stylish and robust ROG physical design, ASUS is touting supreme color accuracy and new support for adjusting settings with your mouse as opposed to messing around with buttons and dials. A small thing, but a very welcome one.
Much like OLED becoming a mainstay for PC gaming displays.