A team of researchers has designed a drone that they claim can stay airborne "forever", according to a recent report from The South China Morning Post.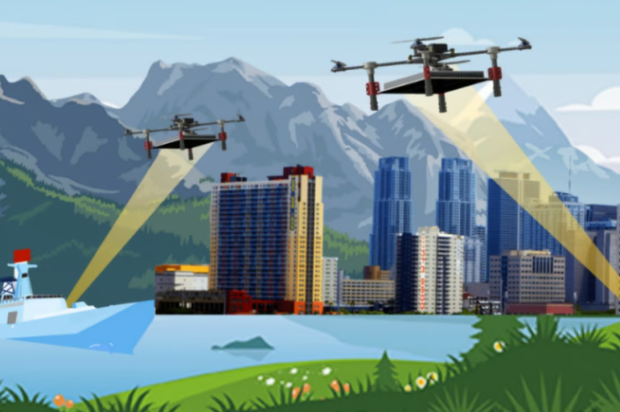 The team of researchers is from Northwestern Polytechnical University located in China, and according to reports, the team has designed a drone that uses high-energy laser systems to continuously charges its battery. Engineers outfitted the drone with a photoelectric conversion module which converts light energy into electricity that is then fed into the drone's battery pack.
Typically, laser systems are used to zap drones out of the air, but this system would essentially be the opposite as laser systems would be able to lock onto the drone and keep it charged from a great distance. In order to put the drone and the laser system to the test, the team of researchers developed an algorithm specifically designed to track the drone, and after performing tests, the team reported the laser system was able to effectively track the drone across various environments, lighting conditions and weather conditions.
"Highlights of the research are 24-hour intelligent vision tracking system and the autonomous long-range energy replenishment for ODD," the team wrote.
Additionally, the tested system included automatic dynamic laser intensity tuning, which was successful in increasing and decreasing the laser intensity based on the proximity of the drone relative to the laser system.
Researchers reported that the system successfully increased laser intensity when the drone was at greater distances and decreased intensity when it was closer. Furthermore, the team behind the project reported details of a protection algorithm that is designed to adjust the laser beam's intensity when an object gets in the path of the laser.
Notably, the team didn't reveal any specific details on how far the laser system is capable of reaching and how much it costs to keep a high-energy laser beam running over the course of a day. However, the team believes this technology could be used for covert military operations, traffic control, security, rescue in disaster-stricken environments, and contactless logistics.
Additionally, there is also the problem of needing multiple high-energy laser systems to track a fleet of these drones, which quickly leads to a ramping up in price. Lastly, there is the issue of not knowing the potential risks of running a high-energy laser across regions of land.