Square Enix aspires to release and publish its games simultaneously across the globe, however PlayStation exclusivity deals are holding back the Japanese video games company.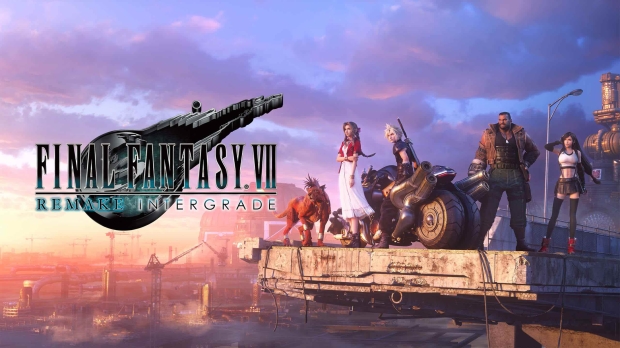 Square Enix and Sony have a decades-long relationship that's as old as the PlayStation platform. The Final Fantasy maker has signed multiple lucrative exclusivity deals with PlayStation in an effort to secure upfront royalties and to continue Sony's so-called virtuous cycle where success brings more success over time. Now after many years of such deals, PlayStation has become the dominant platform that publishers like Square Enix simply can't afford to ignore, which gives Sony significant power when negotiating deals with third-party partners like Square Enix.
Meanwhile, faced with a rapidly diminishing yen and record-breaking game development spending, the Japanese publisher wants to expand its horizons onto the global video games market. In a recent New Year's Letter, Square Enix CEO Yosuke Matsuda outlines an interesting plan to unify the company's publishing units across all geographies.
Read Also: Square Enix's top 3 game franchises have sold nearly 300 million copies combined
The idea is to create "One Square Enix" that releases games simultaneously across worldwide markets. No longer will Square Enix have two separate divisions for Western and domestic audiences.
Exclusivity, however, will dampen the effectiveness of this worldwide reach. Most publishers release their games on all platforms in an effort to capture as much market reach as possible and diversify royalties, sales, and overall earnings.
How would exclusivity affect Square Enix's plans? The West is primarily dominated by PlayStation, but Xbox and Nintendo still maintain strong footholds on the market. This is a different story in Japan, however. Xbox has yet to really capture this region, so the PlayStation and Switch typically reign in this overseas market.
If Square Enix wants to engage more of the global market then it would behoove the publisher to focus on widespread releases for large AAA titles.
Square Enix's latest games, including Final Fantasy VII Remake including the Intergrade expansion and subsequent next-gen release, Forspoken, and even the massively anticipated Final Fantasy XVI, are all PlayStation exclusives. Microsoft has confirmed that Final Fantasy VII Remake in particular will never come to Xbox, which will undoubtedly affect Square Enix's overall earnings (by how much remains undetermined as we don't know the contractual payouts from Sony).
On a surface level, it looks like Square Enix's grand publishing aspirations are undermined by exclusivity deals for some of its biggest games, namely those in the Final Fantasy franchise. That being said, other major mainline franchises like Dragon Quest and Kingdom Hearts are still available on Xbox so the exclusivity deals are by no means complete.
Even still, Square Enix is doing well for itself right now, but the company did sell off a treasure trove of talent, studios, and intellectual property including the entirety of Crystal Dynamics, Eidos Montreal, and major franchises like Tomb Raider, Deus Ex, Legacy of Kain, Thief, and many others for just $300 million.
The publisher is also discussing the possibility of selling ownership stake of its internal game development studios to third-party partners in an effort to secure more income to fuel its operations, not unlike how Kadokawa Group allowed Sony and Tencent to purchase 30% of FromSoftware shares for nearly $260 million.