Grand Theft Auto CEO on NFTs, blockchain: 'It's not going to end well'
Take-Two Interactive CEO Strauss Zelnick thinks digital real-estate NFTs have no inherent value if the entertainment isn't there.

Published Jun 1, 2022 3:38 PM CDT
|
Updated Wed, Jun 22 2022 1:04 AM CDT
Take-Two Interactive CEO and decades'-long industry veteran Strauss Zelnick cautions the industry about the metaverse, NFTs, and blockchain, affirms that entertainment comes first.
The interactive games industry has a golden rule: Entertainment and fun must come before monetization. If a game isn't fun, you can't properly monetize it. Digital live games with monetary-driven economies either follow this rule or fail. This tenant is especially true for the new era of blockchain-driven NFT games built in the "metaverse," which bank on digital real-estate for primary funding.
We've seen games like Peter Molyneux's Legacy make $57 million from NFT real estate, and other games like Decentraland and The Sandbox are doing the same. But if these projects want to having the staying power of titans like GTA Online, they need to entertain first and monetize second. Big execs like Take-Two CEO Strass Zelnick believe these investments, games, and projects won't end well...whereas the mainstay of the games industry--dedicated entertainment-driven titles--will stay on top. Zelnick should know; his decades-long tenure has overseen the rise of GTA becoming a billion-dollar giant of the industry.
In a recent interview with GamesIndustry.biz, Zelnick outlined his thoughts on the metaverse, NFTs, and the emerging million-dollar buzzword market. Zelnick is very skeptical that these platforms and games will last because the titles skipped the cycle, focusing first on monetization and second on entertainment value.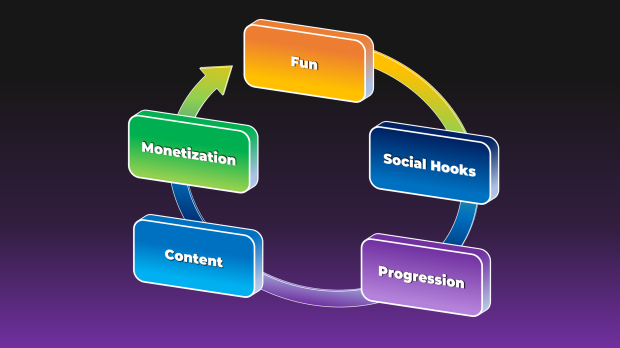 Here's what Zelnick said:
I'm a dyed-in-the-wool believer that people will go to digital worlds to be entertained. If you offer a super entertaining experience, I think people will flock to it. I think where my skepticism lives is every company suddenly believing that by saying the word metaverse adjacent to their business strategy, that that means they will somehow be transformed and nirvana is around the corner. Naturally that's not the case. Entertaining people is really hard. Building hit properties is incredibly hard. It costs a lot of money, it takes a lot of time, and there's a massive amount of risk attached to it.

So when a company that didn't exist two years ago launches with a white paper, a blockchain-based metaverse that sells hundreds of millions of dollars of digital real estate in a two-day period, sure, I'm a little skeptical because I have a healthy respect for how hard it is to entertain people within that real estate.

In the absence of giving people a reason to visit, I don't know why the real estate has any value.

That seems to have been lost in the shuffle, but of course ultimately all speculations end. The question is not whether, the question is when. And when lots of money is being thrown at a word, and there is some of that happening, you know...you can probably guess how it's going to end for a lot of people and I think the answer is not well.'
Related Tags