Razer has just unveiled its new Blade 14 gaming laptop, its first-ever Blade gaming laptop with an AMD processor inside.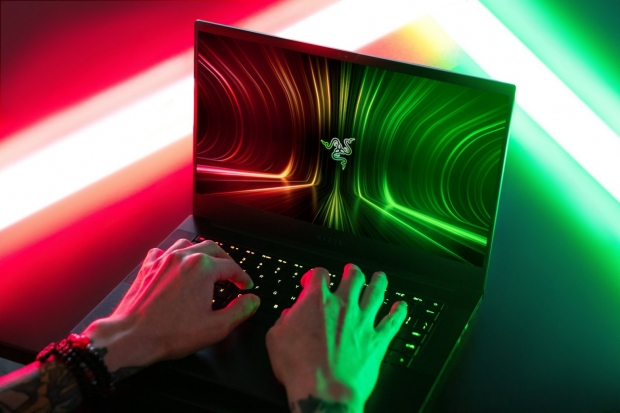 The new Razer Blade 14 gaming laptop can be configured with the flagship Ryzen 9 5900HX processor, offering up 8 cores and 16 threads on the new Zen 3 architecture. GPU wise, you can tweak the new Blade 14 with NVIDIA's flagship GeForce RTX 3090 laptop GPU.
There's up to 16GB of DDR4-3200 RAM inside of the Razer Blade 14, and a 1TB PCIe 4.0 M.2 NVMe SSD. Inside, Razer keeps things cool with a vacuum-sealed vapor chamber that works alongside low-profile fans with 88 fan blades and a thickness of just 0.1mm -- the new Blade 14 can be just 0.66 inches thick thanks to the kick-ass cooling tech.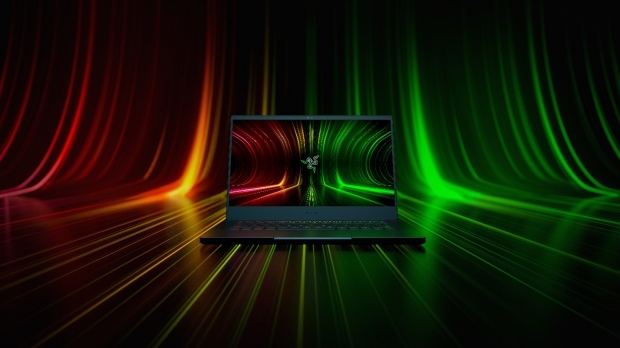 Razer's new Blade 14 gaming laptop is the smallest and thinnest 14-inch gaming laptop in the market, as well as being 30% smaller in volume compared to the average 15-inch gaming laptop. All of that power, and it's oh-so-thin, and we still have up to 12 hours of battery life.
There's two display options for the 14-inch panel: QHD (2560 x 1440) at 165Hz and FHD (1920 x 1080) at 144Hz. If you want to plug your new Razer Blade 14 gaming laptop up to a new HDMI 2.1-powered monitor or TV then you'll be fine with the HDMI 2.1 port on the side of the laptop.
Razer's new Blade 14 gaming laptops are available now, starting at $1800.