We knew it wasn't going to end well with trading app Robinhood over the $GME (GameStop) shares and $AMC (AMC Theaters) shares skyrocketing because of Reddit -- and a Mr. Robot / Fsociety-fueled stick-it-to-the-man-AND-the-system r/WallStreetBets and millions of normal people around the world like you and I.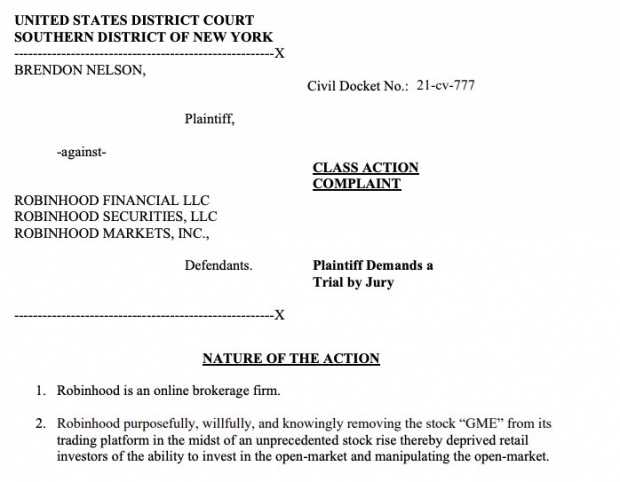 Well, now Robinhood has been slapped with a class action lawsuit claims that Robinhood "purposefully, willfully, and knowingly removing the stock 'GME' [GameStop] from its trading platform in the midst of an unprecedented stock rise thereby deprived retail investors of the ability to invest in the open-market and manipulating the open-market".
Get this, with the new limits that Robinhood has introduced -- its users will not be able to buy new stocks of companies such as GameStop, AMC, and BlackBerry -- the very stocks that WSB is pumping right now. You will be able to close out existing trades, but you won't be buying any $GME, $AMC, or $BB in Robinhood right now.
You can see why with some tweets! :)