The seminal BR PlayerUnknown's Battlegrounds has now sold over 70 million copies, cementing it as the top premium battle royale experience on the market.
PUBG has now broken 70 million copies sold on consoles and PC, and PUBG Corp celebrates the huge sales milestone by releasing a Sanhok map remaster. The new Sanhok map has been rebuilt from the ground up and original areas have been recreated alongside new locations. The Sanhok remaster will be part of Season 8, which goes live on July 22 on Steam and July 30 on consoles (and Stadia).
"The once familiar jungle destination is now an overgrown abandoned paradise that has been remastered to be leaner, meaner, and more deadly than ever before!"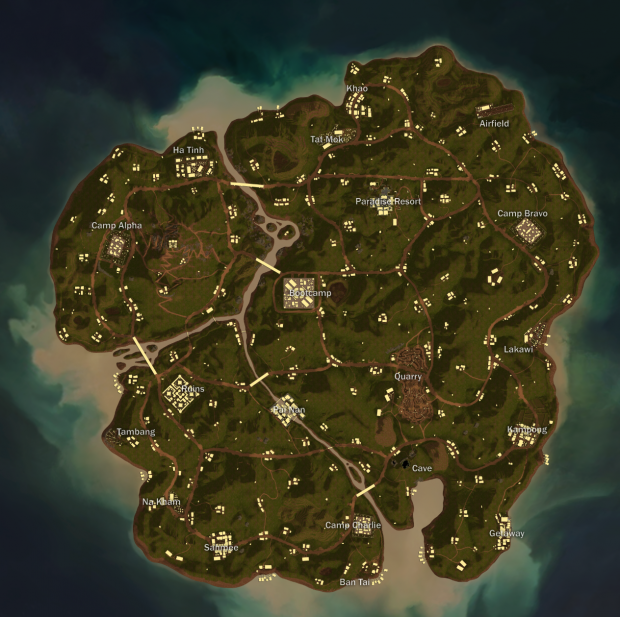 The sales development is pretty substantial. In three years, PUBG has become among the top-selling games of all time, second to major hits like GTA V and Minecraft. PUBG has sold roughly 10 million more units from 2019 through 2020, which is more than most games sell in their entire lifetime.
PUBG has also made tremendous revenues from battle passes and microtransactions. PUBG Corp made nearly $1 billion in 2018 from combined sales and mTX revenues, and 85% of it was from PC.
The new 8.1 update also includes a bunch of new content like:
The Loot Truck: Driving the roads of Sanhok are autonomous cargo transports that offer players a brand-new way to gear up. As these trucks take damage, they will drop some loot and continue on their way. Players persistent enough to destroy the truck will be rewarded with an even bigger cache of weapons and gear for their squad.

Confiscated Weapons: Players who take down the Loot Truck will be rewarded with fully customised weapons. For the first time ever in PUBG, players can pick-up weapons that come with pre-installed attachments and unique skins.

Improved Jerry Cans: These explosive bundles of joy are making their revised debut. Pour gas on the ground to set a fiery trap or toss the whole thing at an enemy and light it up.

New Ranked Season: A new Ranked season begins with Update 8.1. The season brings a much-requested change to scoring, with Ranked Point acquisition now taking team placement into account. Additionally, Vikendi has been added to the Ranked map pool.

Survivor Pass: Payback: Accompanying the latest season is the newest Survivor Pass, which gives players a large amount of new skins to earn as they explore the forgotten paradise of Sanhok.