Final Fantasy 7 Remake playable at PAX East, public PS4 demo incoming?
Square Enix will hold a playable demo of FF7R at PAX East, giving attendees access to a slice of gameplay.

Published Fri, Feb 21 2020 11:32 AM CST
|
Updated Tue, Nov 3 2020 11:44 AM CST
Square Enix today confirmed Final Fantasy 7 Remake will be playable at its PAX East booth from February 27 - March 1.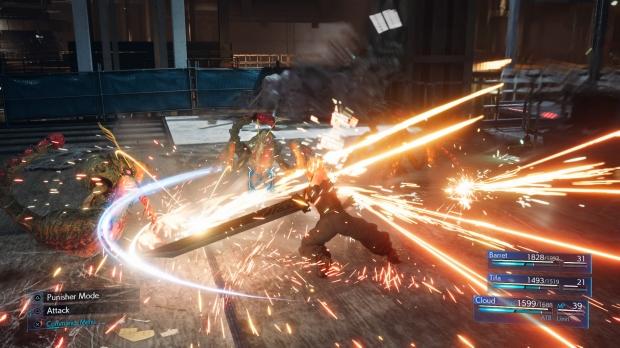 While Sony pulls out of PAX East, other Asian devs like Square Enix are excited to show off their biggest games. Right now, it doesn't get much bigger then the Final Fantasy 7 Remake. A fully-fledged playable FF7R demo will be hosted on-site at PAX East in Boston, giving die-hard fans an opportunity to try out the re-imagined RPG with its new real-time hack-and-slash combat system. This will be the fifth major city to get access to the demo after key events like E3, Gamescom, and Tokyo Game Show.
The news could also strongly hint at Square Enix releasing the public PS4 demo soon. A bit ago, the Final Fantasy 7 demo was leaked out, revealing key info about the game including characters, animations, file size info, and of course the actual gameplay itself. Considering how close we are to release (the Remake is just 7 weeks away) it makes sense to release a demo shortly after PAX East's hands-on event.
Final Fantasy 7 Remake releases on April 10, 2020 and is exclusive to the PS4 for a year. The game is only the first chapter in a multi-episode series, but Square Enix says it can be enjoyed as a standalone adventure.
Here's a brief rundown of Square Enix's FF7R plans for PAX East:
FINAL FANTASY VII REMAKE (Booth #12011)
Playable gameplay demo - Fans can get hands-on with the game at the SQUARE ENIX booth.
Signing session - Voice actors Britt Baron (Tifa), John Eric Bentley (Barret), Briana White (Aerith), Erica Lindbeck (Jessie) and Gideon Emery (Biggs) will sign for players on Saturday, February 29: 11:00 a.m. - 12:00 p.m. and 2:30 p.m. - 4:00 p.m., Sunday, March 1 at 11:00 a.m. - 12:00 p.m. and 3:00 p.m. - 4:30 p.m. (EST). A limited number of tickets for the signing session will be available at 10:30 a.m. (EST) each morning in the signing session area of Booth #12011.
Epic photo opportunity - Players can have their photo snapped with Cloud's iconic Hardy Daytona motorcycle.
Giveaways - double-sided posters featuring the new artwork of the captivating cast of FINAL FANTASY VII REMAKE - Cloud, Aerith, Tifa, Barret and Red XIII will be available at the booth.
Related Tags