Final Fantasy 7 Remake has lots of pre-order exclusives
Final Fantasy 7 Remake has exclusives at Best Buy, Walmart, Amazon, and Gamestop.

Published Dec 13, 2019 4:21 PM CST
|
Updated Tue, Nov 3 2020 11:45 AM CST
Square Enix just revealed the retailer-specific pre-order bonuses for Final Fantasy 7 Remake, and there's quite a few of them.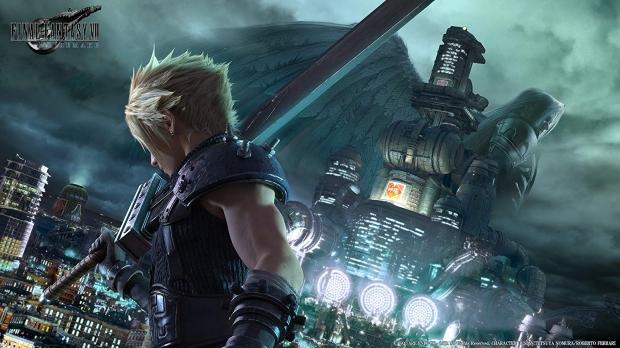 Final Fantasy 7 Remake has a handful of pre-order extras for Walmart, Amazon, Best Buy and Gamestop to give gamers some extra tidbits. Walmart's pre-order bonus is the best, giving you a nice set of double-sided art cards. The Amazon pre-order bonuses might be good--it's a dynamic Sephiroth theme--but there's no preview so we're not sure how it'll look.
All pre-orders also get the Chocobo Chick summon for free regardless where you buy, and remember Final Fantasy 7 Remake is timed exclusive to PS4 for a year. That means it won't be coming to PC or Xbox One until March 2021.

GameStop/EB Games - Pre-orders for the Standard and Deluxe Editions are packed with an exclusive Shinra Key Card and Collectible Tin Box. Both editions may be pre-ordered through the official GameStop and EB Games websites: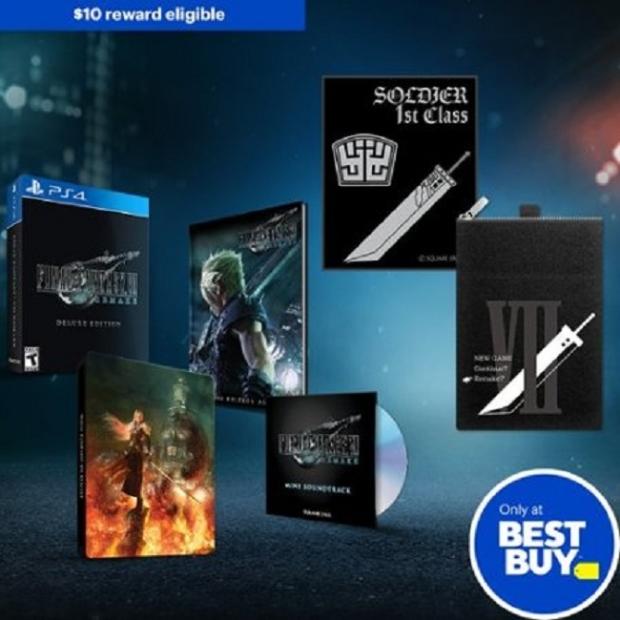 Best Buy - Fans can claim an exclusive bundle featuring the Deluxe Edition along with additional merchandise including a Canvas Pouch and Metallic Stickers for $99.99.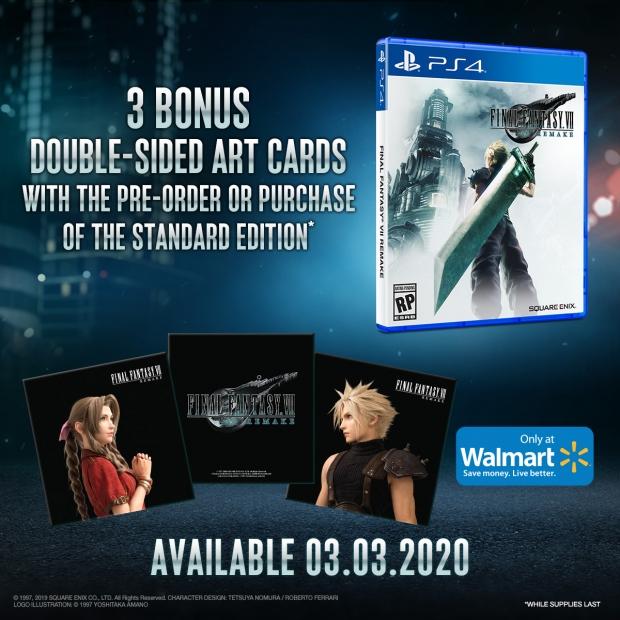 Walmart - The Standard Edition is packed with three double sided art cards, available through the official Walmart website:
Amazon - A PlayStation Network dynamic theme that utilizes key art for Sephiroth is available when pre-ordered through the site.
Related Tags