Control could get a sequel, is selling well as an established new IP
Remedy made one of the best games with a small $33 million budget.
Published
|
Updated Tue, Nov 3 2020 11:46 AM CST
3 minutes & 6 seconds read time
Remedy managed to create one of the most spellbinding, bizarre, and unique games of 2019 with a small budget--and a smaller development timeline.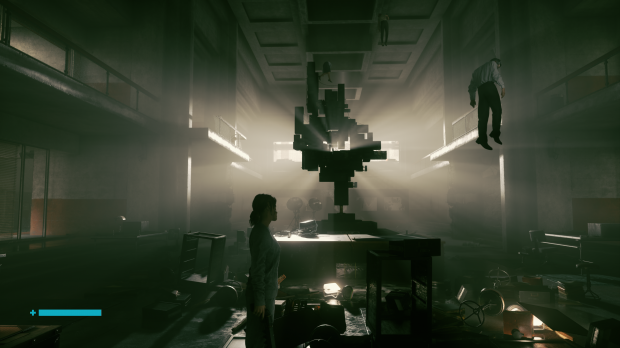 Making games is an expensive, time-consuming process. But when you're an indie dev like Remedy, you have to make a lot with a little. Development has to be streamlined and efficient, progress can't be scrapped too often, and every dollar has to be stretched as far as it can go. It's tough and often sees games being cancelled outright--or developers closing down.
To make Control, Remedy had a 30 million Euro budget ($33 million) and a three-year dev cycle. That's not a whole lot of cash, or a lot of time to make a game, especially not one as awesome as Control (sadly, another few months could've probably prevented the disastrous performance on consoles at launch). Games can take $50-100 million to make and have insane dev cycles of up to 10+ years.
Thankfully Remedy was able to use Quantum Break's overall gameplay mechanics as a skeleton for Control, alleviating a portion of the work.
The studio received a nice 7.75 million Euro cash injection from 505 Games in exchange for 20 year publishing exclusivity on Control, and Epic Games paid up over $10 million for timed exclusivity on PC.
Read Also: Control Review: Remedy Unleashed
So what's next? Did Control actually sell well enough to warrant a sequel?
In a recent interview with GamesIndustry.biz, Remedy Entertainment CEO Tero Vitrala gives hope of a possible sequel. Vitrala says Control is doing pretty good in sales
"Control was developed in three years with a budget of less than 30 million Euros. We don't quite require the same huge lifetime numbers as many other games with bigger development budgets. Even though Control didn't have chart-topping sales right from the get go, we are in a good position with steady sales.

"Control continues to sell. There is still a big audience out there that hasn't yet heard of Control. These are all factors that support the longer-term sales.

"Strategically, it has been highly important that we have succeeded in establishing a new brand. In our industry, this is very challenging: new games come every now and then, but very few break through and become something special. Control is showing good signs of establishing itself and having a growing fan base."
A great way to improve visibility is using services like Xbox Game Pass.
Xbox's Phil Spencer said Control is coming to Game Pass, but now Remedy jumped in to disconfirm the news. I think Remedy is just trying to save face--there's no better way to expose your game to millions of users than Game Pass. Not only does Game Pass introduce your game to a teeming millions-strong subscriber base, but it also sparks full game sales as subscribers actually buy your full game to keep playing after it rotates out of the Game Pass lineup.
It's a huge potent phenomenon that's lead to tons of sales for indie developers and big publishers alike.
Whatever the case may be, 505 Games ultimately determines whether or not Control gets a sequel. Remedy had to surrender publishing rights for the game as part of their deal, so even if Remedy wants to, they can't actually get Control 2 made without 505 Games' approval. This is why Alan Wake 2 was never made.
Related Tags