Project Scarlett backward compatibility is right on track
Xbox boss Phil Spencer has a working Project Scarlett console at home that plays all his games.
Published Dec 4, 2019 6:11 PM CST
|
Updated Tue, Nov 3 2020 11:46 AM CST
6 minute read time
Xbox boss Phil Spencer brought home a Project Scarlett console and it's now his primary gaming system. This bodes extremely well for the system's backward compatibility.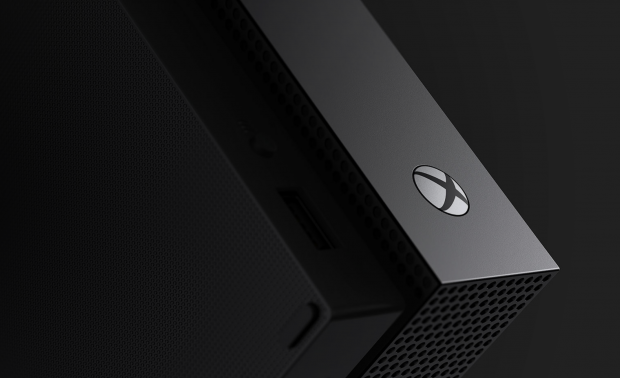 Today Phil Spencer sent out a curious Tweet. The Xbox exec has a functioning Project Scarlett console at his home (like a devkit, or a very early consumer prototype build) that works well enough that it's replaced his other Xbox hardware. If it's replaced current-gen hardware, and no games have been released for next-gen, this practically means Scarlett's backwards compatibility is stable enough to run Xbox One games. Phil of course has access to all kinds of pre-release demo builds that gamers will never get their mitts on, but the observation still sands.
"This week I brought my Project Scarlett console home and it's become my primary console, playing my games, connecting to the community and yes, using my Elite Series 2 controller," Spencer said in the Tweet.
This is great news, especially on the backs of reports that Microsoft isn't being very communicative about Project Scarlett's development kits. Some say hardly any devs actually have Project Scarlett devkits, and that third-party dev teams are frustrated by Microsoft's lack of transparency.
The current devkits aren't anywhere near final, reports indicate, and Microsoft is constantly tweaking the SDK and XDK platforms. It's likely Spencer's build is far from final, but it's still indicative of the console-maker's progress.
Outside of raw GPU and CPU power, a big part of Project Scarlett has always been backward compatibility. Microsoft promised that Project Scarlett will play four generations' worth of Xbox games, from the original Xbox to the Xbox 360, Xbox One, and of course Project Scarlett-optimized games.
Now it begs to question which console Spencer has. Is it Anaconda or Lockhart?
The rumor mill went full circle and now re-embraces reports that Project Scarlett is a family of systems, not just one console.
Scarlett is made up of Anaconda, the beefier 10TFLOPs+ monster that was hyped at E3 2019, and Lockhart, a cheaper, weaker discless SKU that aims at 1440p 60FPS. Given Spencer's status, it's probably the heftier Zen 2 CPU and Navi GPU powered system.
We'll probably have to wait until E3 2020 for more info on Project Scarlett, but here's what we know about the consoles so far:
Project Scarlett is due out by Holiday 2020. No pricing has been announced.
Check below for confirmed specs and details, and a huge content listing of everything we've heard about Project Scarlett so far:
Lockhart
1440p 60FPS

No disc drive

Super-fast SSD that can be used as VRAM

7nm AMD SoC w/ scaled-down 8-core, 16 thread Zen 2 CPU and Navi GPU

Lower GDDR6 memory pool (Possibly 12GB)

~6-8 TFLOPs of power?

Aims to rival PS4 Pro/Replace Xbox One S

Full backward compatibility with all Xbox One games

Cheaper MSRP
Anaconda/Project Scarlett
4K 60FPS

Disc drive with 4K UHD playback

Super-fast SSD that can be used as VRAM

Full 7nm AMD SoC with 8-core, 16 thread Zen 2 CPU and Navi GPU

Full GDDR6 memory (maybe up to 16GB)

Over 10 TFLOPs of power

4x as powerful as Xbox One X/aims to replace Xbox One X

Full backward compatibility with all Xbox One games

More expensive MSRP
Project Scarlett confirmed details:
8-core, 16-thread Zen 2 CPU

Navi GPU

Highly customized 7nm SoC from AMD

GDDR6 memory

4x as powerful as the Xbox One X's 6TFLOPs of perf

Can deliver up to 40x more performance than Xbox One in specific use cases

Adaptive sync supported

Super-fast SSD that can be used as VRAM

Supports 8K resolution (likely media playback)

120FPS gaming

Variable refresh rate

Raytracing confirmed with dedicated raytracing cores

Backward compatible with Xbox, Xbox 360, and Xbox One games

Compatible with Xbox One accessories
Project Scarlett coverage:
Related Tags