Project Scarlett devkits aren't widely available yet
PS5 devkits are out in the wild, but Project Scarlett devkits are still rare as Microsoft works on XDK and hardware.
Published Nov 30, 2019 3:31 PM CST
|
Updated Tue, Nov 3 2020 11:46 AM CST
6 minute read time
Sony's PlayStation 5 devkits have been spotted multiple times now, complete with a crazy-looking ventilation system and a front LCD panel. But what about the next-gen Xbox? According to The Verge's Tom Warren, Project Scarlett devkits are few and far between.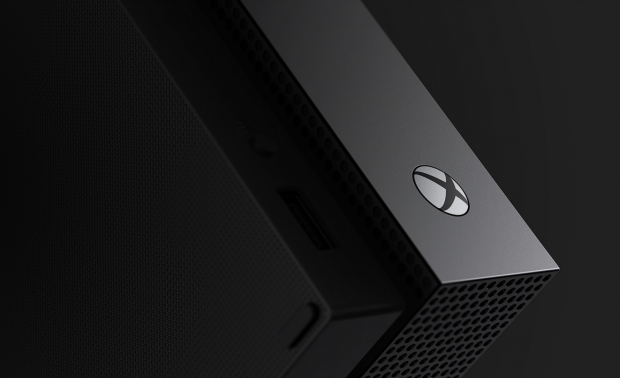 Apparently Project Scarlett devkits are somewhat rare, at least according to The Verge's Tom Warren. It looks like Microsoft is very sparingly doling out what devkits that are available to first-party developers, likely to teams like Turn10 who was tremendously instrumental in shaping and fine-tuning the Xbox One X. The first phase of Project Scarlett devkit rollouts hasn't really happened yet, hinting Microsoft is still working on the hardware--which bodes well considering Project Scarlett's massive backward compatibility capabilities.
"Hardly anyone has [Project Scarlett devkits], and they're nowhere near final. That's why you're hearing a lot of nonsense about them not being powerful etc. Microsoft wants to surprise Sony this time," Warren said on Twitter.
The last part is interesting. It's not a statement from Microsoft, but it aligns with what we've heard about Project Scarlett not compromising in power or price. Microsoft doesn't want to repeat the 2013 Xbox One and plans to deliver a powerhouse of a system that's capable of 4K 60FPS, 1080p 120FPS, and maybe even 4K 120FPS gaming.
It's likely that developers are still making games for the next-gen Xbox even without the devkits.
Instead, publishers and devs are probably using scaled-down Zen and Navi PC tech that approximates the console's power paired with the Xbox Development Kit (XDK). The XDK is tremendously versatile and flexible, allowing devs to make a singular game that's compatible with Xbox consoles, Windows 10 PCs, and soon, Project xCloud game streaming. Project Scarlett will fold into the XDK too and become a part of the Xbox family of consoles.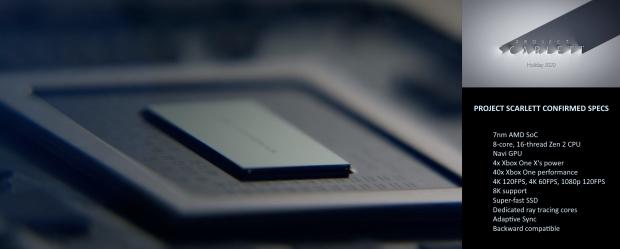 Read Also: Is this the secret sauce for next-gen console SSDs?
But Warren also says that Project Scarlett's XDK isn't nearly ready yet, which also makes sense given the massive forward- and backward-compatibility that Project Scarlett will support.
Microsoft confirmed that Project Scarlett will play four generations' worth of Xbox games, from the original Xbox, Xbox 360, Xbox One, and Project Scarlett-optimized titles.
As for the comment about devkits not being finalized, this is often the case when consoles are a year away. Companies will typically make revisions on development kits and release anywhere from 2-3 models as they get closer and closer to release.
This goes double for the Software Development Kit (SDK) which is constantly being updated and revised with developer feedback.
Also remember that Microsoft didn't start talking about Project Scorpio's devkit power until roughly six months before the system released. That means we could wait another six months before hearing more about Project Scarlett's capabilities.
As more and more devs actually use the kits' hardware and software, Sony and Microsoft (and even Nintendo) shift, iterate, and optimize the systems more and more. The whole purpose of a devkit is to constantly experiment and push the hardware to its limits to see what it's capable of.
Remember these are development kits, not finalized consumer hardware that you'll be able to buy in stores. If the devkits aren't actually finished, don't expect the consoles to be anywhere near finalized. It doesn't mean Microsoft is lagging behind and Sony has the lead--especially since Microsoft's game-making tools are so widely universal.
Everything we discuss here doesn't indicate that Sony nor Microsoft has an edge. Even though the PS5 and Project Scarlett systems are similar in specs, both companies are very different and have different services, engines, toolsets, and SDKs for their respective ecosystems.
Project Scarlett will release Holiday 2020, and check below for a list of confirmed specs and a huge content index of coverage:
Project Scarlett confirmed details:
8-core, 16-thread Zen 2 CPU

Navi GPU

Highly customized 7nm SoC from AMD

GDDR6 memory

4x as powerful as the Xbox One X's 6TFLOPs of perf

Can deliver up to 40x more performance than Xbox One in specific use cases

Adaptive sync supported

Super-fast SSD that can be used as VRAM

Supports 8K resolution (likely media playback)

120FPS gaming

Variable refresh rate

Raytracing confirmed with dedicated raytracing cores

Backward compatible with Xbox, Xbox 360, and Xbox One games

Compatible with Xbox One accessories
Project Scarlett coverage:
Related Tags