Stadia PC game streaming won't support 4K HDR until 2020
Stadia won't support 4K HDR gaming on PC at launch.
Published Nov 13, 2019 5:25 PM CST
|
Updated Tue, Nov 3 2020 11:46 AM CST
2 minutes & 12 seconds read time
Stadia subscribers won't actually be able to stream games in 4K 60FPS with HDR on PC at launch, Google today confirmed.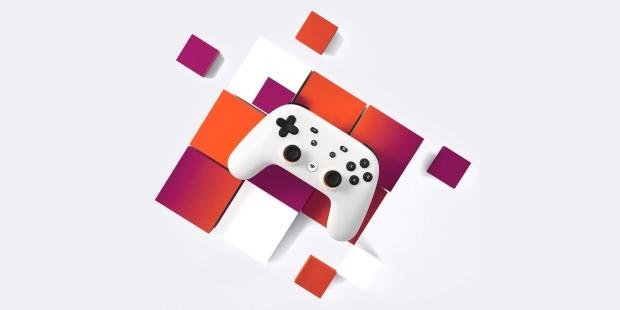 A bit ago, Google touted that Stadia will deliver 4K 60FPS performance in all of its games. Turns out this is only true for a portion of Stadia's platforms. Google won't stream Stadia games in 4K onto PC Chrome browsers until 2020.
"On day 1, PC Chrome gameplay won't support 4K, HDR, or 5.1 Surround Sound. But in the spirit of gradual rollout, we'll be adding support for 4K/HDR/5.1 on PCs in 2020," Stadia Director of Product Andrey Doronichev said in a recent Reddit AMA.
"On 11/19 we'll be only streaming 4K / HDR / 5.1 to Chromecast Ultra. We know from the feedback the Founders gave us that the 4K TV must be our top priority for launch."
Maybe that's a good thing though. Streaming a game in 4K would absolutely chew through your data cap in no time flat.
This really underlines the biggest problem with Stadia: It's confusing. The main selling point of Stadia is to play games without actually having to buy a gaming console or gaming PC. But the cost of that advertised convenience is anything but convenient. Google is sending all sorts of mixed messages, and consumers are finding too many hooks in the bait.
It's clear that Google is aiming Stadia first at consoles in a bid to disrupt their reign. I'm not sure if it'll work or not--it's really too early to tell--but Stadia does make some amazing promises. Being able to fire a game up without any loading screens and blast right into the action is great, especially not having to download 100GB+ files.
Stadia launches November 19, 2019.
Here's everything we know about the service:
Everything we know about Google Stadia
It's online-only streaming, no downloads

Beams games to Chromecast Ultras for TV play, Pixel 3 and Pixel 4 smartphones for mobile play, and laptops/desktops via Google Chrome browser

$129 Founder's Edition includes special Stadia controller, Chromecast Ultra, full Destiny 2 experience, and 3 months of Stadia Pro

Stadia Pro costs $10 a month

Stadia controller has built-in Wi-Fi, syncs directly with games for improved button-press latency

Internet speed requirements: 10Mbps for 720p 60FPS, 20Mbps for 1080p 60FPS, 35Mbps for 4K 60FPS

Will support 4K 60FPS for all launch games, including Destiny 2 and Red Dead Redemption 2

No all-you-can play subscription. Games sold separately at $59.99 a piece.

Stadia Pro subscription includes 4K 60FPS access, one free game a month, and discounts on all games

A free Stadia version will launch in 2020
Related Tags