Death Stranding launch trailer: 'America is a LIE'
Hideo Kojima's ultimate masterpiece, Death Stranding, receives its 8-minute long launch trailer.

Published Thu, Oct 31 2019 8:49 PM CDT
|
Updated Tue, Nov 3 2020 11:46 AM CST
Can you believe that Death Stranding is finally upon us? I mean it launches on November 8 as an exclusive to Sony's current-gen PlayStation 4 and has optimizations for the slightly beefier PlayStation 4 Pro -- as well as the recent news of Death Stranding coming to the PC 'sometime in 2020'.
Now we have a huge 8-minute long launch trailer for Death Stranding (above) with the team at Kojima Productions putting their all into this trailer, and it shows. It looks absolutely phenomenal, and truly like nothing else that is on the market, or like anything I've seen in my 30+ years as a gamer.
Hideo Kojima will go down in history with Metal Gear Solid and now Death Stranding, which I'm sure is going to sell a butt load of copies. I do wonder if this was a PlayStation 5 exclusive, just how good would it look? Would we have in-game graphics as good as that gorgeous CG in the 8-minute launch trailer? Hmm.
I'm a huge Hideo Kojima fan (my brother and I pumped serious time into the original MGS games on the PlayStation/2/3 back in the day) but I don't think I could play this at anything less than 4K 60FPS. I think I'll wait for the PC version, but it looks SO damn good that I'm actually tempted to try it out on a PS4 Pro.
Death Stranding launches on the PS4/PS4 Pro on November 8, and in 2020 for the PC.
Death Stranding Explained
Tomorrow Is In Your Hands
After the collapse of civilization, Sam Bridges must journey across a ravaged landscape crawling with otherworldly threats to save mankind from the brink of extinction. From legendary game creator Hideo Kojima comes an all-new, genre-defying experience for the PlayStation 4 system. Starring Norman Reedus, Mads Mikkelsen, Lea Seydoux, and Lindsay Wagner.
A Journey to Reconnect a Fractured Society
With spectral creatures plaguing the landscape, and the planet on the verge of a mass extinction, it's up to Sam Bridges to journey across the ravaged wasteland and save mankind from impending annihilation.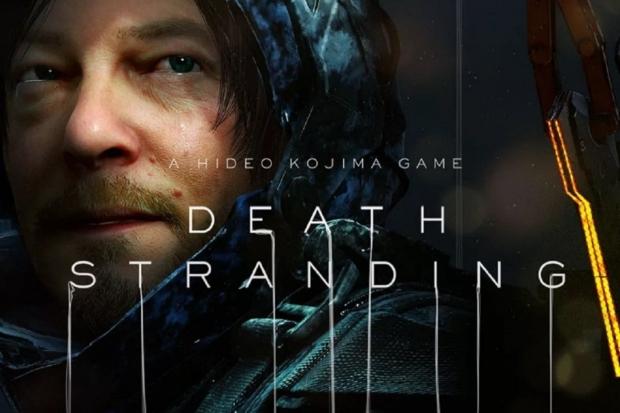 Related Tags