Exclusive: PlayStation 5 launching in December 2020
Sony's next-gen PlayStation 5 is going to be under a LOT of Christmas trees next year.

Published Mon, Oct 14 2019 5:56 PM CDT
|
Updated Tue, Nov 3 2020 11:46 AM CST
I have been covering the PlayStation 5 and Xbox Scarlett for what feels like forever, and was one of the first to confirm that AMD would provide semi-custom designs using Zen 2 and Navi technologies inside of the PS5... but the exact month of release has eluded me, until now.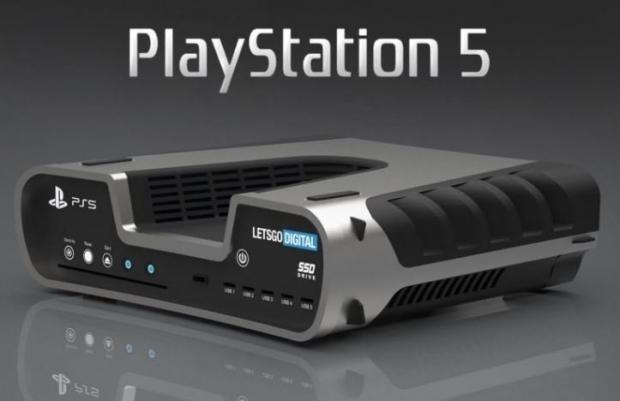 Sony itself has confirmed the new PlayStation 5 console will be out in Holiday 2020 but according to my industry sources we are to expect a firm December 2020 release. This makes sense as it would be a huge seller over the Black Friday/Thanksgiving holidays leading right into Christmas 2020. Sony will need as many of those 7nm chips that AMD and TSMC can make between now and then, in the order of millions and millions of new PS5 consoles.
My sources stated that Sony's next-gen PS5 will release "in December" but didn't provide an exact date. I would dare say it would be early December, but I also feel like December is too late. Releasing the PlayStation 5 in October would make more sense for Sony to ride the huge sales of November and right into the Christmas sales of December... but also whetting gamers' appetites with a huge December release would be equally as significant.
But then at the same time getting millions of 7nm semi-custom chips from AMD is going to be no easy task when Sony will be sharing the load with Microsoft for its upcoming Xbox Scarlett console. Not only that, but AMD itself has its phenomenally successful Ryzen 3000 series CPUs (and by then Ryzen 4000 series) as well as its Radeon RX 5700 series graphics cards (and upcoming RX 5500 series) and again, by then we'll see the new Navi 20-based designs in what should be the Radeon RX 6700 series.
More PlayStation 5 reading:
Next-gen PS5/Xbox Scarlett open-world game: 'best real-time graphics'
PlayStation 5 confirmed to have 8C/16T Zen 2 CPU from AMD
PS5 confirmed to support 8K video, ray tracing, all on Navi
PlayStation 5 console makes an appearance on video, looks AWESOME
Latest PlayStation 5 renders still have awesome V-shaped design
PlayStation 5 battles next-gen Xbox in holiday 2020, Sony confirms
Sony's next-gen PlayStation 5 looks AMAZING in these new 3D renders
PlayStation 5 patent teased with V-shaped ventilation system
Yes, the V-shaped PlayStation 5 dev kit is real says game developer
Related Tags