Battlefield V: War in the Pacific includes old school Wake Island map
Battlefield V goes back to the Pacific in its new FREE update.

Published Oct 23, 2019 7:32 PM CDT
|
Updated Tue, Nov 3 2020 11:46 AM CST
I remember pumping 100s of hours into the Battlefield 1942 demo back in the 90s, which was just the iconic Wake Island map but man, it was revolutionary. Now, we're about to live through it again.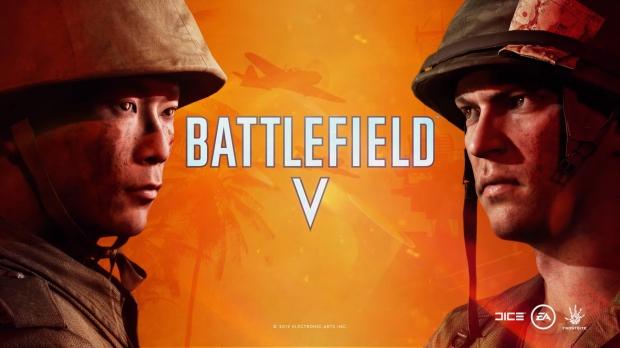 EA has just released a new trailer for its upcoming free DLC to Battlefield V with Chapter V: War in the Pacific, which will see players fighting in Frostbite in the far-Eastern front. You'll have the US Armed Forces fighting the Imperial Japanese Army on two different maps, with the iconic Wake Island coming later in December.
Battlefield V's new Chapter V includes classic WW2 firearms, katanas (!!!), and a boat load of other weapons and tools. You'll get the iconic 8-round M1 Garand, Type 99 Arisaka, Type 100 -- a Japanese SMG, and the powerful M19 19A6 machine gun for the Support class.
There are two new Battle Pickups, with the katana and M2 Flamethrower... choose your poison, ladies and gentlemen. I think I want to take one of those katana's and run into a battle on Wake Island in December, oh man.
Chapter V brings the legendary M4 Sherman tank to use on the US side, while the Japanese equivalent is the Type 97 tank. There are also LVTs and Ka-Mi Light Amphibious Tanks to roll through in Chapter V, as well as the Dinghy, MB Jeep, and Type 95 car.
If you're a pilot you'll get the US-led F4U Corsair (with no RGBs), in both a Fighter and Bomber variant. On the other side you'll have the Japanese Zero Fighter which also rolls out in two variants.
As for maps:
Iwo Jima will have expansive and gorgeous (in their own way with fire, destruction, bodies, sand) beaches while tunnel fights will see the tension rise as you fight into the mountains of Mount Suribachi. There are landing boats, aircraft, and tanks all around the place ensuring maximum only-in-Battlefield moments.
Pacific Storm on the other hand, will see you take to the skies and control the waves in an ever-changing environment through real-time storms coming in. You will have boats, amphibious tanks and aircraft to take control of.
If you played Battlefield 4 then the new Pacific Storm map for Battlefield V: War in the Pacific will give you some of the feels that Paracel Storm (one of my favorite BF4 maps).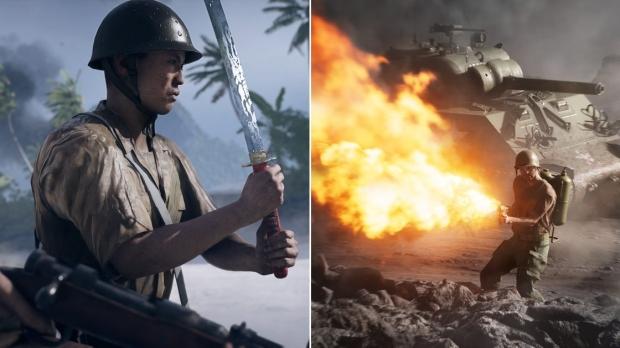 This is what I'm waiting for -- Wake Island. Battlefield 1942 gamers will remember the most legendary map of the entire Battlefield series is Wake Island. You will see a reimagined Wake Island dipped in trhe latest technology EA DICE has crafted with the gorgeous Frostbite engine.
Wake Island shines with its Frostbite-powered horseshoe-shaped layout, with an Airfield and boat to get vehicles from. You can use Fortifications to build chokepoints on Wake Island, something you couldn't do before -- and now I can't wait.
DICE is holding a few events over the coming weeks, with free weekends for Battlefield V over the coming weekends, and between October 24-28 you''ll be able to try out Battlefield V's Grand Operations.
War in the Pacific arrives on October 31, while the new update will go into a trial period the following weekend between November 1-4.
Related Tags