New Terminator FPS looks rather boring and tedious
The new Terminator Resistance game looks rather droll and boring.

Published Oct 21, 2019 1:23 PM CDT
|
Updated Tue, Nov 3 2020 11:46 AM CST
The new Terminator Resistance game includes pretty much everything you don't want in a Terminator shooter, including lots of sneaking, a crafting system, inventory management, and an RPG skill-up pane.
I didn't have high hopes for the new Terminator shooter right out of the gate. It's being developed by Teyon, the same devs behind the disastrous Rambo game, but Terminator Resistance is looking a bit rough.
A new gameplay trailer for Terminator Resistance pretty much highlights the opposite of what you expect in a shooter. There's lots of evading enemies and tedious hacking, collecting materials, and an overall feeling of helplessness. In the full 27 minute trailer, the player doesn't fire a single shot or get into a gunfight. They just get shot in the back by a T-800 and die right away, or spend most of the time crouch-walking through an area and playing through a Frogger-like hacking mini-game.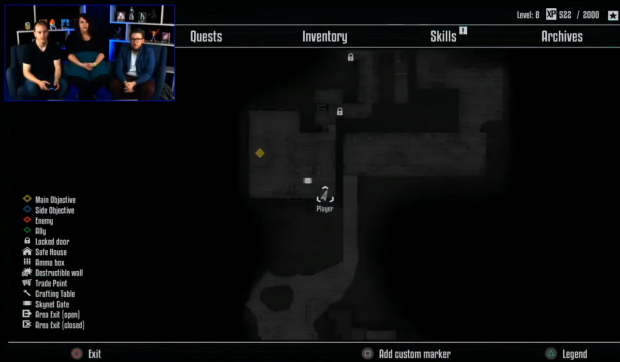 There's no crazy action, no sci-fi chaos, no explosions or enthralling empowering gameplay. Just this feeling of being totally weak and pathetic and avoiding enemies the whole time. To be fair, this mission might be a stealth-only mission and the game could have some insane combat later down the line (we certainly hope so), but as it stands, this isn't a good image to set
Teyon is trying to capture the post-apocalyptic feel of a world completely dominated by machines, but the only problem with this is it doesn't really make for a good game. And it certainly doesn't make for an adept shooter.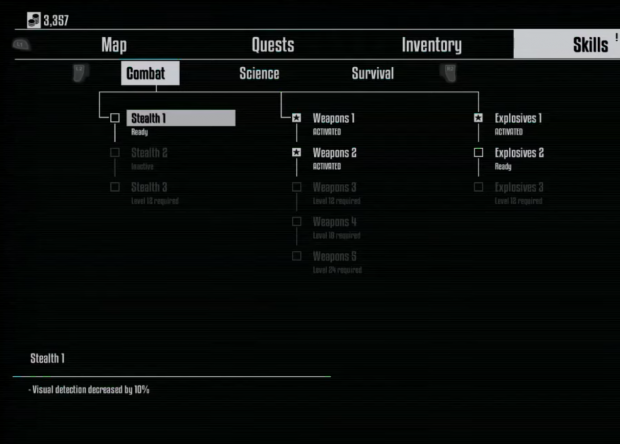 Resistance has a lot of trappings found in RPG games, complete with upgrades, inventory management, and a skill tree. Everything looks tremendously meticulous and, well, boring. That's the biggest sin for a FPS game...especially one set in one of the most iconic action franchises of all time.
We need a looooot more gameplay before we're sold on the game, and hopefully it'll come soon.
Terminator Resistance releases on December er 3, 2019 on PS4, Xbox One, and Steam.
Related Tags