Halo 6 is fine, 343i says don't worry about development
Recent developer departures spark concern over Halo 6, but 343i clarifies what actually happened.

Published Tue, Oct 15 2019 5:04 PM CDT
|
Updated Tue, Nov 3 2020 11:46 AM CST
Following multiple departures of high-profile developers, Gamers are concerned about Halo 6. But there's more to the story, and 343 Industries says everything's on track.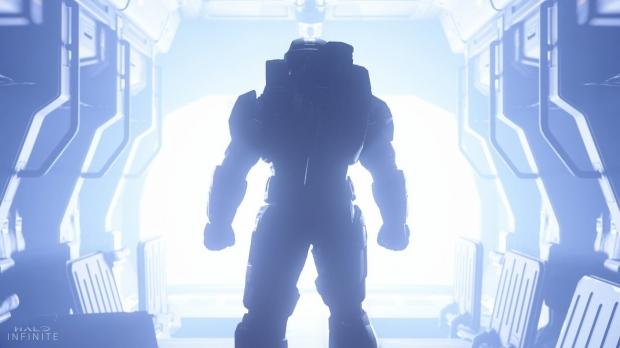 Halo: Infinite (aka Halo 6) sounds like the most ambitious Halo game to date. It aims to capture the sci-fi mystique of the original FPS while deliver high-end graphics and performance on Microsoft's next-gen Project Scarlett console. It'll be a feast for the eyes, and more importantly for Microsoft, it'll tap right into live service engagement with lots of online content.
But how's development faring? With more than a year left to finish the game, 343i has been understandably quiet, leaving gamers to extrapolate info from industry trends. One of these trends is departures. First Halo: Infinite creative director Tim Longo left 343i, prompting worry from the Halo faithful (myself included). Now that worry has been kicked up a notch as producer Mary Olson, who was supposed to take charge of Halo 6's campaign team, leaves the project.
"Our Executive Producer, Mary Olson will now take charge of the Campaign team on Halo Infinite as the Lead Producer, utilizing her many years of experience at 343 to help craft a great campaign for fans," 343i said in a statement.
Now reports are saying Halo 6's Lead Producer has left. Except Olson never became Lead Producer of Halo: Infinite.
Her LinkedIn profile shows as much. She left 343i back in September 2019, where she was still serving as Executive Producer, not Lead Producer. Olson now works at Midwinter Entertainment, joining another ex-343i dev Josh Holmes.
Read Also: Halo 6 microtransactions should be cosmetic-only weapon & armor skins
So yes, Halo 6 did lose two higher-up developers with Longo's and Olson's departure.
Longo's work as creative director could've been finished (it's not uncommon for creative directors to leave a studio a ways before a game's release, especially if their contract is up), or it could've been because of creative differences. Something similar could've happened with Olson too. We probably won't ever find out likely because of NDAs.
343 Industries says there's nothing to worry about though (I mean, of course they would). 343i's John Junyszek says there's no "creative dilemma" at the studio and delivered the following statement:
Hey all - I wanted to jump in and clarify what Tim & Mary's roles were at the studio, because there seems to be quite a bit of confusion here. Before that happens though, I'd like to reassure everyone that the entire Halo Infinite team is rallying behind the game and is working hard to make sure we can execute on its vision.

Tim's role as Creative Director was to help make creative decisions around the design and direction of the game - whether it was campaign, multiplayer, etc. Mary's role as an Executive Producer and then Lead Producer on Campaign was to help drive the game to its completion for our holiday 2020 release date - with the latter specifically focusing on campaign deliverables.

Unfortunately the thread's title saying, "He was replace with Mary Olson and she also left," is far from accurate. It implies that Mary took over creative control of the entire game, didn't like what she saw, and then decided to leave. If that's what actually happened, I could totally understand getting worried - but that isn't the case, as she was a Lead Producer and not a new Creative Director.

Producers at our studio support designers, engineers, artists, etc. by helping each of them track and hit deliverables. They also ensure the people they support are not overwhelmed with too much work and have all the tools and information needed to hit their deadlines. To put it simply, producers are the ones tasked with making sure the studio is always moving forward - even our Community Team has a producer to ensure we're tracking our deliverables; blogs, social media posts, flighting emails, and whatever pops up in between.

Since Tim and Mary were friends of mine, I'm sad that I don't get to see them as often, but I'm happy to see both of them doing well. Mary joining Josh Holmes at Midwinter is nothing short of exciting news for me, because I'm eager to give Scavengers another go soon (I played it at E3 and thoroughly enjoyed it). And, funny enough, I actually just bumped into Tim the other night at the theater for opening night of the Joker :)

TL;DR: Title is super misleading, there is no creative dilemma inside the studio, and there's no writing on the walls. Apologies for the long writeup, but I hope it helps clarify!
Halo: Infinite releases Holiday 2020 as a launch game for Microsoft's next-gen Project Scarlett console.
Related Tags