Like all major first-party games from Microsoft, Halo: Infinite aka Halo 6 will be monetized with microtransactions. Now that lootboxes are reviled and the REQ Pack system isn't returning, there's really one option: cosmetics.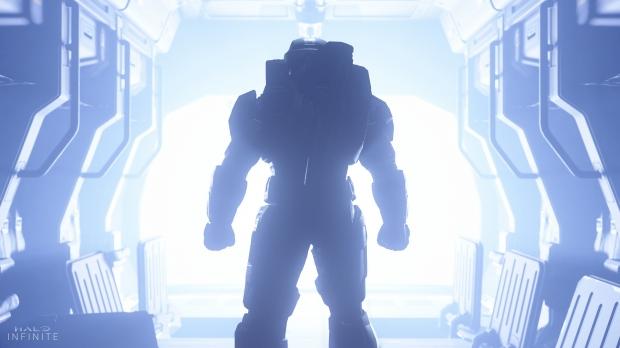 We've known for a while that Halo: Infinite would have microtransactions. Microsoft's own business model, which puts services and monetization first above all else, pretty much gave it away. Halo has always been a live game built around engagement, repeated play, and unlockables, all prime territory for mTX. Now through job listings, 343 Industries themselves have inadvertently confirmed microtransactions will be in Halo 6.
343 Industries is hiring a Live Design Lead to guide Halo 6's live component. According to the job listing, the Lead will:
Design and deliver a AAA social experience that fosters community.

Design and deliver a AAA player investment experience that focuses on our fans and their desire to express their passion for our franchise (including but not limited to microtransactions).
Not surprising. Like all of Microsoft's big major AAA games, Halo 6 is being built with monetization in mind. It's part of what Xbox does best and it won't stop any time soon.
Coupled with what I know about live games, about Microsoft's business plans, and the current landscape of the industry, I can make some pretty good guesses how Halo 6's microtransactions will work.
Read Also: Halo 6 may have RPG mechanics
Here's a breakdown:
Cosmetic-only microtransactions
No lootboxes or REQ packs. We're talking weapon skins, custom colored armor sets, helmets, shoulder pads, and maybe even custom vehicle skins. You'll be able to pay money for a premium currency to unlock skins and gear cosmetics faster, and Halo 6 will have a galaxy of unlockables from the entire franchise.
343i will distance themselves from the controversial REQ packs. The heat on lootboxes has deterred major publishers away from the so-called surprise mechanic and Microsoft doesn't want that kind of negative connotation associated with its platform, nor its new next-gen console.
A huge new progression-based system will fuel engagement and mTX
Halo MCC is getting a new progression system that ties all its games together. All stats, level-ups, unlockables, and in-game performance will be unified; your rankings will no longer be separated in Halo Reach and Halo 3, but combined together. This system should carry over to Halo 6. Expect to unlock a huge--and I mean huge--array of weapons, armors, vehicles and more, including customizable armor pieces and skins straight from Halo 5 and Halo Reach.
This progression system is also cross-platform, meaning the content you unlock on PC will transfer over to Xbox and vice-versa. That's even more evidence Halo 6 will use the same system, or a similar one that performs the same.
Battle pass for live campaign episodes
I've predicted Halo 6 will have a live campaign. Halo: Infinite might not be just a game, but an entire new Halo platform. It could be the doorway to a never-ending Halo experience, a true live Halo that continually unfolds with new content and updates over time. But a live campaign needs to be monetized, and that could facilitate in a kind of season pass or battle pass that merges both MP and campaign benefits in one. As Infinite is updated, 343i will bring new skins to the monetization pool and new opportunities and paths for greater progression schemes.
---
And there you have it. Expect these kinds of roadmaps and plans from 343 Industries and Microsoft. Halo: Infinite is a rare opportunity not only to re-engage a flagging playerbase, but re-capture it with a new console generation. Remember Halo: Infinite will be fully optimized on both consoles and PC, and will push Project Scarlett to its limits.
Halo: Infinite releases Holiday 2020 on Project Scarlett and PC.