Halo 6 creative director Tim Longo leaves 343 Industries after six years, a move that could possibly impacting Halo 6's release date, build quality, campaign vision, and much more.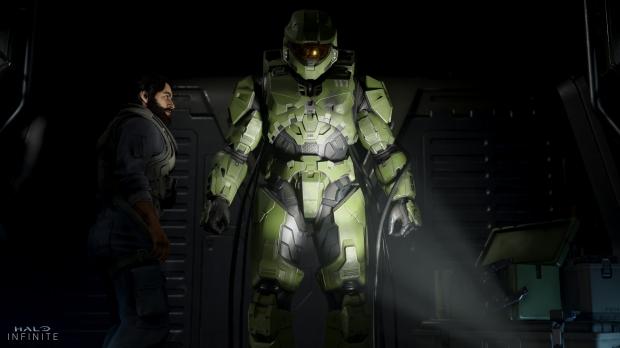 After six years with 343 Industries, Tim Longo departs the studio as Halo 6 enters its last year of development. The next big Halo game is due out Holiday 2020 alongside Microsoft's next-gen Project Scarlett, and is a tremendous proving ground for the console and 343i. With Halo: Infinite, aka Halo 6, the studio hopes to re-capture the magic of the first game with a spiritual reboot--but that overall vision could change with Longo's departure.
343i is making some changes Halo 6's dev team. Longo, who served as creative director on both Halo 5: Guardians and Halo: Infinite (known as Halo 6), just left the studio. Infinite's campaign team also got a new boss with studio vet Mary Olson, who will now lead the campaign experience. Here's what Microsoft told Kotaku: "Our Executive Producer, Mary Olson will now take charge of the Campaign team on Halo Infinite as the Lead Producer, utilizing her many years of experience at 343 to help craft a great campaign for fans."
Halo 6 has been in development for a while--it was technically in early phases when Halo 5 shipped in 2015--and there's still a lot to do. The studio is crafting an all-new next-gen engine called Slipspace the power it for the game's simulatneous release on Project Scarlett and PC.
Whether or not Longo's absence or Olsen's leadership will affect Halo 6 remains to be seen. It's possible Longo's help was no longer needed, but it's also possible the game could get delayed or is hitting some hiccups internally. Remember we still haven't seen any actual Halo: Infinite gameplay, and the project itself is immensely ambitious.
I've predicted that Infinite could deliver a live-based campaign complete with a never-ending story arc. As 343i shakes the team up, so too could the game be shaken, and we may get a different experience than the one the team originally envisioned.
Halo 6 is due out Holiday 2020 alongside Project Scarlett.