Modern Warfare requires 175GB of HDD space on PC
Modern Warfare is a huge game on PC, and might even ship on two discs on consoles.

Published Wed, Oct 9 2019 12:35 PM CDT
|
Updated Tue, Nov 3 2020 11:46 AM CST
Modern Warfare will need a lot of hard drive space when it ships later this month. In fact, it'll require more space than Red Dead Redemption 2 on PC.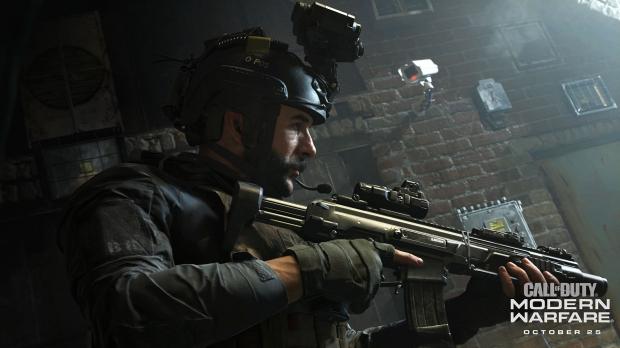 Today Activision revealed Modern Warfare's PC system requirements, and everything looks good...except for the massive 175GB of storage needed to play the game. Yeah, you'll need almost 200GB of free space on your PC for Modern Warfare.
This could mean one of two things: either it's the file size at the start, or the total sum of space needed for the finished game, complete with all DLC and extra content. Since Activision says Modern Warfare will have more DLC and updates than any other Call of Duty in history, I sure hope it's the latter.
So how big is Modern Warfare on consoles? PC games can be bigger thanks to extra assets and optimizations.
Oddly enough, I couldn't find any storage info for PS4 or Xbox One versions of the game. Both the PlayStation Network and the Xbox Store listings don't show install sizes (both on-console and via browser). There's tons of info on pre-order incentives and upselling a more expensive $80 or even $100 version, but no install sizes.
The only storage info I could find was on Battle.net.
It's possible Modern Warfare could just be a huge game on every platform. If that's so, it could ship with two 50GB Blu-ray discs on consoles: One Install Disc and one Play Disc, just like with Red Dead Redemption 2.
As for PC specs, they're not so bad. It's rather odd the game doesn't recommend an NVIDIA RTX card though considering the game will support ray-tracing tech.
Check below for PC spec requirements, and Call of Duty: Modern Warfare releases on October 25, 2019 on Battle.net for PC, and Xbox One and PS4.

Related Tags