PlayStation Now just got a lot more competitive
Sony makes big changes to PlayStation Now, signalling a new era of services.

Published Tue, Oct 1 2019 12:02 PM CDT
|
Updated Tue, Nov 3 2020 11:47 AM CST
Sony lowers PlayStation Now's monthly price down to $10 to make more attractive against competing services like Xbox Game Pass.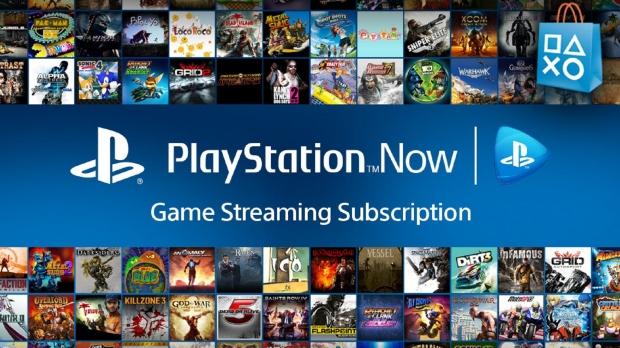 PlayStation Now has changed a lot over the years, and now it's changing even more. Sony is taking key plays from Microsoft's Game Pass playbook: not only has PS Now dropped to $9.99 a month, the service will rotate new games in and out every month. Starting in October we'll see big hits like God of War and GTA V arrive on PlayStation Now, letting gamers sample titles for a month (it's worth noting the PS Now PC subscription has different games than the PS4).
Sony's service combines the best of both worlds. It's a combination of Project xCloud's and Stadia's cloud-streaming and Game Pass, letting users play games remotely from Sony's servers or download them directly for dedicated console play. The selection goes all the way back to the 2000s era and includes more than 800 games from PS2 to PS4.
The idea here is to pull new subscribers in with a lower price, and keep them subscribed by offering new fresh games every month. Then when those games rotate out, players are more likely to buy them outright so they can keep playing. Game Pass had a similar effect and actually sparked full game sales on Xbox LIVE, and the same should happen here, especially with PlayStation Plus discounts.
It also speaks volumes that GTA V is included as a streaming option on PS Now. It's an absolutely huge move and we should see deals with other industry titans for timed availability on PlayStation Now.
This new initiative shows just how much Sony is willing to change. It's morphing into a more competitive service-oriented company that's simultaneously focusing strongly on singleplayer-driven system-sellers. We're starting to see Sony ramp up its services offering in preparation for the next-gen PlayStation 5, and this is just the beginning.
Under John Kodera's leadership, Sony has made radical transitions when it comes to services.
First we saw cross-play open up in big million-dollar games, which is practically the biggest revolutionary moment in modern console gaming, then the inclusion of downloads with PS Now for offline play. Then we had more quality of life updates to PS Plus, including a huge cloud save boost. This latest move is just another step in the company's ambitious plan to marry billion-dollar digital services to its 100 million-strong install base.
How Sony will further shift its services for the PlayStation 5 remains to be seen, but expect PS Now to be a big part of it. We could even see a low-cost set-top box made specifically for PlayStation Now...
Related Tags