Surprising absolutely no one, lootbox placeholders have been discovered in the new Modern Warfare beta test.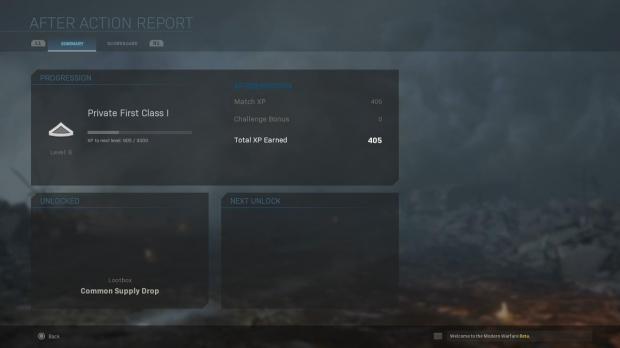 We all knew Call of Duty: Modern Warfare would be monetized. Activision makes billions ever year with the help of microtransactions (they made $7.5 billion in 2018, and $800 million from live services last quarter). Modern Warfare is the biggest game for Activison's brand this year, and they're banking hard on live services. And not surprising is the monetization avenue Activision will likely use: lootboxes.
Although the industry is taking a lot of heat from lootbox controversies right now, Activision still uses them to make money from randomized rewards in its biggest games. Now screenshots from the Modern Warfare beta show placeholders for lootboxes, but it's worth noting nothing's been 100% confirmed just yet. Infinity Ward has yet to announce anything and says they'll discuss monetization later down the line. Activision gave lots of clues for strong mTX in the past, though. The company says Modern Warfare will have the most post-launch DLC out of any game in the series' entire history.
The biggest question is what's inside the lootboxes?
Will Activision go 100% cosmetic, or merge weird pay-to-win mechanics with upgrades, attachments, and even letting gamers outright buy specific guns with in-game currency? A mix of both?
Based on what we know about Activision, expect to see both. But the game may not be monetized at launch. Activision could delay microtransactions after launch to circumvent the ESRB's new in-game purchases label. It's a trick a lot of publishers are using to create the illusion their games aren't huge live service money sinks.
I honestly expected more innovation when it came to monetizing Modern Warfare. It'll be the first major Call of Duty to support cross-play, which is incredibly potent for engagement, player counts, and overall interactivity. Modern Warfare will be a veritable hotbed for monetization thanks to cross-play.
We may see a mix of battle pass style action, complete with a free-to-play MP version of sorts combined with lootboxes, direct cosmetic purchases, and something else.
Remember Activision is banking hard on Modern Warfare, and it's the first major game to release after the company's big new restructuring plan. This new plan has four major tenants, of which two will hugely impact its online-based empire.
New game releases

Monetization/live services

Mobile ports

New engagement models
The new Call of Duty: Modern Warfare reboot releases on October 25, 2019 on PS4, Xbox One and PC.