Modern Warfare microtransactions to be revealed soon
Infinity Ward hasn't revealed MW microtransactions yet because they probably haven't figured them out.

Published Sat, Aug 31 2019 7:23 AM CDT
|
Updated Tue, Nov 3 2020 11:47 AM CST
The new Modern Warfare reboot will indeed have microtransactions, but details have been quite light and fans are worried. Infinity Ward says more info is coming soon but we can make some guesses how monetization will work.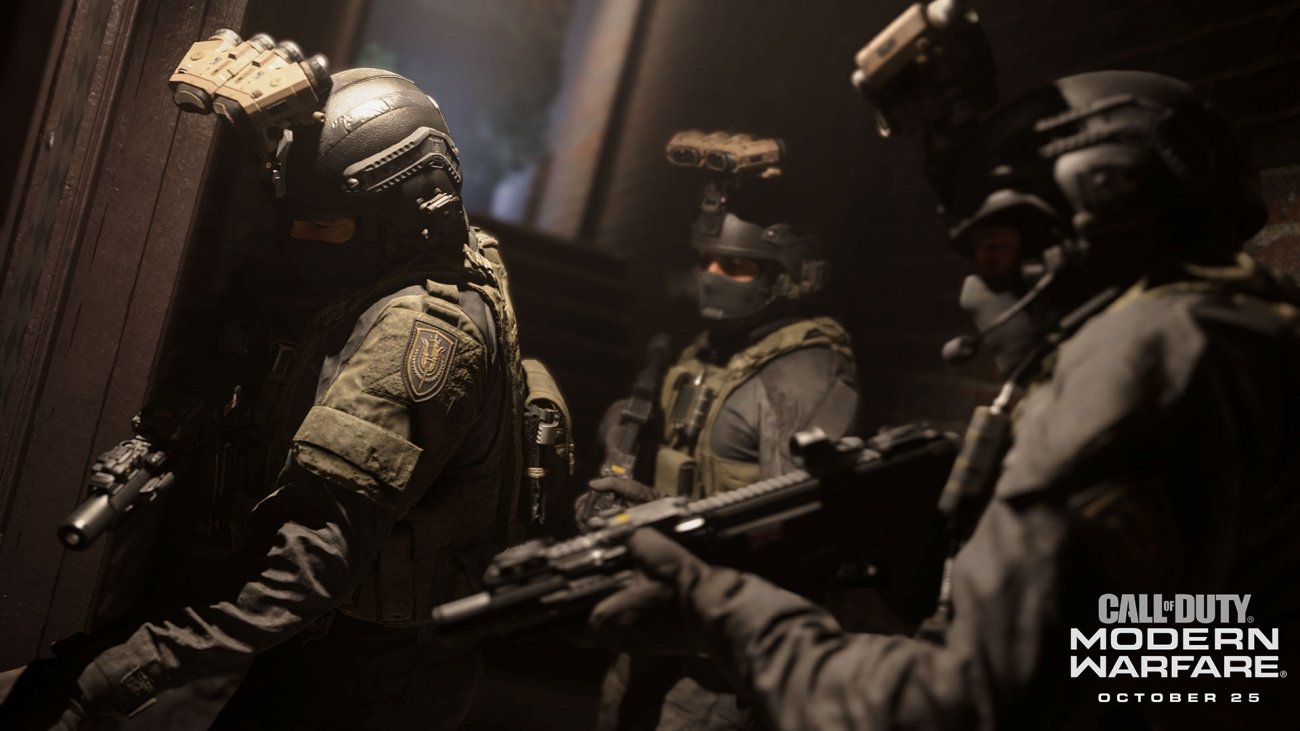 Like all of Activision's games (especially big AAA juggernauts like Call of Duty) the new Modern Warfare shooter will indeed be monetized. There's no way it won't be. The company enjoys billions every year from microtransactions thanks to strong online engagement and Call of Duty is always a big cash crop. This time around the publisher has a new trick with cross-play on PS4, Xbox One and PC that'll maximize player counts. This new method is so potentially potent that every new Activision-Blizzard game should support it.
So why hasn't Infinity Ward or Activision talked about microtransactions yet? It's a sore topic, something that has to be handled with finesse. They've all but confirmed mTX by saying Modern Warfare has the biggest post-launch DLC pipeline out of any CoD game, and that MW won't have a season pass. Why not just spill the beans and confirm cosmetic microtransactions? That's the least harmful way to monetize games these days--just toss in a bunch of skins and vanity items, and bam. It's the lesser of two evils.
Infinity Ward says they'll reveal new info on Modern Warfare's microtransactions later on. When exactly? When they're ready.
"Please be patient. We hear you. And we'll share more as we get closer to launch. We'll say more when we're ready," an Infinity Ward dev said on Reddit.
The answer is probably more difficult. The team might still be figuring out how to best monetize Modern Warfare and it's possible the game won't launch with microtransactions. Remember Black Ops 4 didn't have lootboxes at launch, they were instead added in later.
There's also a lot riding on Modern Warfare. The game is the first major Activision game to roll out following the company's big new restructuring plan, which saw them fire nearly 800 staff members to double down on games development.
Activision now has a four-part plan, and making new games is only 1/4th of this model. It includes:
New game releases

Monetization/live services

Mobile ports

New engagement models
Infinity Ward has to find a way to best monetize the huge juggernaut potential of complete console-to-PC cross-play, all while folding into this new plan's focus. That's a pretty tall order for any dev, even a seasoned multiplayer veteran.
So it could be a little while before we hear more, but I expect we'll have some info before the game launches in October. It just might not be the in-depth mTX explanations we're used to.
Call of Duty: Modern Warfare releases October 25, 2019 on PS4, Xbox One and PC.
Related Tags