Cross-play is one of Activision's latest power plays for Call of Duty, and the publisher has no plans on stopping.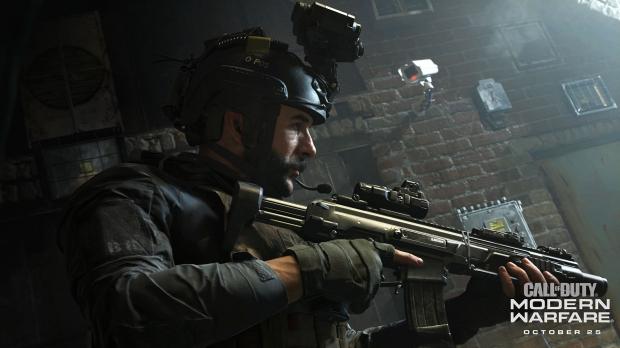 Every future Call of Duty game following the new Modern Warfare reboot should support cross-play--at least that's the impression I got from Activision's latest Q2'19 earnings call. The company's goal with cross-play is simple: to keep gamers playing as long as possible by breaking down platform barriers. It's great for engagement, it's great for playercount, and it's great for monetization. Activision essentially wants to create a unified cross-platform community where progress, saves, and interactivity aren't locked to a single system.
The idea is to make a new Call of Duty platform where players can track and boost their stats regardless of what platform they start or finish on. Fire up PS4 and play a few matches with PS friends and then switch to PC for enthusiast gaming. Eventually playing on different systems won't fracture or split up overall progression, and everything you do will count towards your overall stats. Activision is putting significant resources into making this new network and plans to use it as a base for Call of Duty's community and future content pipeline.
Modern Warfare's cross-play is just the beginning of something much, much bigger.
"Cross-play is important and we're doing this because we want to build one massive community where everyone can come together and have fun each and every day and to support that community as we go forward," said Activision-Blizzard CEO Bobby Kotick.
"We're investing significant resources in post-launch content events and new ways to play that we think fans are going to really love. So what I'd say is, we're really looking forward to the launch of Modern Warfare, it is a great game. And we believe it's the beginning of an incredible journey for our community."
This plan fits perfectly into the company's new focus on big franchises and stronger engagement. In fact, I'd go so far to say that Blizzard will support cross-play in all of its new and biggest games, not just Call of Duty.
Activision is banking really hard on Modern Warfare and it'll be the company's single-biggest game of 2019. We've seen all sorts of improvements to core gameplay like tighter gun controls, more visceral sound and visual effects thanks to a new graphics engine, and a barrage of multiplayer modes including the 64-player Ground War. There's even a Realism Mode that strips away HUDs for more immersive combat.
Like every big AAA game these days, Modern Warfare's launch is just the beginning. Activision plans to support the game with strong post-release content, but these details haven't been explicitly laid out yet. We're betting a battle royale mode will be part of this rollout. Coupled with cross-play, MW2019's BR mode should be absolutely massive.
The only way it could get any better is if the BR mode was free-to-play on all platforms...
Call of Duty: Modern Warfare releases on October 25, 2019 on PS4, Xbox One and PC.