New Switch SNES games won't be released monthly
Nintendo won't release new SNES and NES games every month on Switch Online.

Published Fri, Sep 6 2019 1:15 PM CDT
|
Updated Tue, Nov 3 2020 11:47 AM CST
Following the inclusion of SNES games, Nintendo confirms it will no longer release three new classic games a month.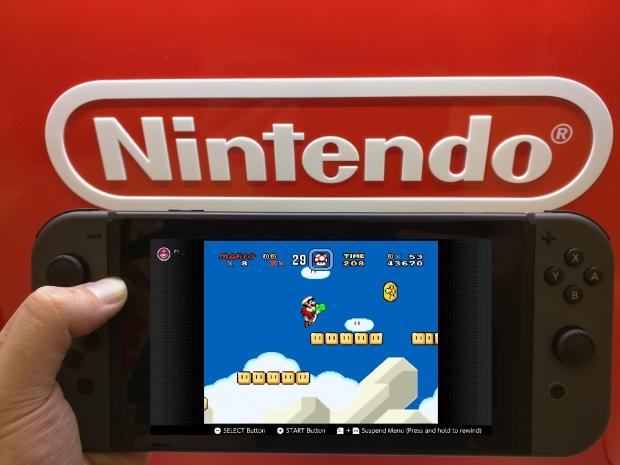 SNES games on Switch are finally here, they're free for Switch Online subscribers, and the games are damn good. But there's a catch. Nintendo has no plans to just rapidly give away old-school games in its cheap $5 a month Switch Online subscription. The old three SNES/NES games a month cadence is over. Instead of the agonizing drip-feed of games, Nintendo delivered a fusillade of classics all at once (Netflix binging vs weekly episodes).
New games are coming to both platforms, Nintendo says, but gamers won't ever known when. They'll now be added sporadically with no set timeline. "New games will be added after launch, but those releases will not adhere to a regular schedule," a Nintendo rep told Vooks.net.
Three new SNES games every month for no extra cost? We knew it was too good to be true. Especially since Nintendo packed 20 SNES games in the new Switch Online collection right from the start.
The reasoning here is simple: Nintendo wants to keep us waiting on new games so we stay subscribed, but also give us enough to chew on in the meantime. It's a tactic that will work like gang busters and we should see nearly every Switch owner subscribe to the service now. That's exactly what the company wants. Recurring subscriptions are becoming a boon for Nintendo for the first time ever.
The following Super Nintendo games are now playable as part of the paid Switch Online subscription:
Super Mario World

Super Mario Kart

The Legend of Zelda: A Link to the Past

Super Metroid

Stunt Race FX (The first time it has appeared on another system outside of its original Super NES release!)

Kirby's Dream Land 3

Super Mario World 2: Yoshi's Island

Star Fox

F-ZERO

Pilotwings

Kirby's Dream Course

BRAWL BROTHERS

Breath of Fire

Demon's Crest

Joe & Mac 2: Lost in the Tropics

SUPER E.D.F. EARTH DEFENSE FORCE

Super Ghouls'n Ghosts

Super Puyo Puyo 2

Super Soccer

Super Tennis
Related Tags