Nintendo launches 20 SNES games on Switch Online today, all 100% free for subscribers.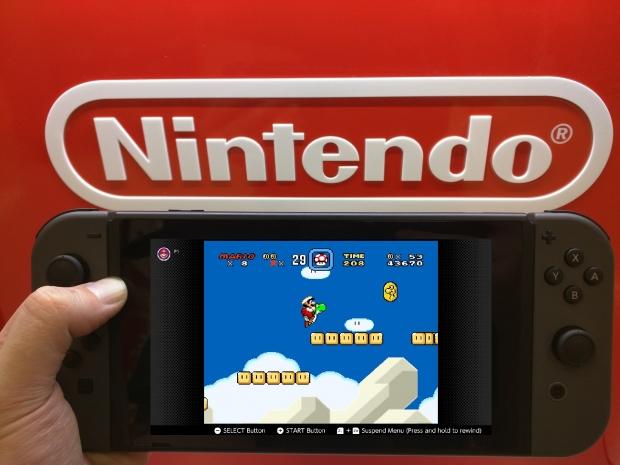 It's finally happening. SNES games are coming to the Switch's cheap $5 a month Switch Online subscription, and they won't cost anything extra. We originally thought SNES would be sold as part of an upgraded Switch Online tier, but Nintendo confirmed they're 100% free for all subscribers. We're happy to be wrong about this one.
The games, which include great SNES classics like Super Mario Kart, Super Mario World, Zelda A Link to the Past, Star Fox, F-Zero, and Super EDF, will be wrapped up in a separate 100MB download on the eShop. The games support awesome additions like save states, online play with other Switch Online members, cloud saves, and multiple screen display settings.
This is just the beginning, too. Nintendo plans to roll out even more SNES games onto the service over time, similar to its drip-feed NES releases. We could expect to see up to 3 new SNES games added every single month. I'm wondering if this means the NES library is static and won't get updated any more...
The games are expected to roll out today, September 5 and we'll have a write-up discussing the various features and impressions. Check below for more information:
Super NES games are now on Nintendo Switch - and they are free for anyone who has a Nintendo Switch Online membership!

Super Mario World

Super Mario Kart

The Legend of Zelda: A Link to the Past

Super Metroid

Stunt Race FX (The first time it has appeared on another system outside of its original Super NES release!)

Kirby's Dream Land 3

Super Mario World 2: Yoshi's Island

Star Fox

F-ZERO

Pilotwings

Kirby's Dream Course

BRAWL BROTHERS

Breath of Fire

Demon's Crest

Joe & Mac 2: Lost in the Tropics

SUPER E.D.F. EARTH DEFENSE FORCE

Super Ghouls'n Ghosts

Super Puyo Puyo 2

Super Soccer

Super Tennis