The Clone Wars season 7 coming February 2020 on Disney+
Ashoka Tano's epic journey comes to a close in early 2020.

Published Sat, Aug 24 2019 7:24 AM CDT
|
Updated Tue, Nov 3 2020 11:47 AM CST
After five years of waiting, fans are finally getting a climatic end to The Clone Wars animated series.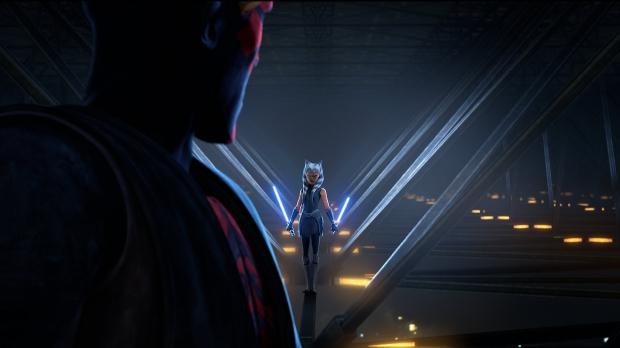 Disney today confirmed The Clone Wars season 7 will release in February 2020 exclusively on its new $7 a month Disney+ subscription service. The seventh season will run for 12 episodes and is the last and final run for the series, but the show's supervising director Dave Filoni gives hope on some spin-offs.
"It will conclude the story that George and I started together. There could be stories after that that take place with a lot of those characters. But especially for me directing Clone Wars, being that hands-on, I wrote and directed the final four episodes. It's the end of something I feel really good about," Filoni told Entertainment Weekly.
The show will close out an 11-year legacy of Jedi battles, engaging and thought-provoking story arcs, and a unique look at the in-between skirmishes and battles that molded Anakin Skywalker, Ashoka Tano, and Obi-Wan Kenobi.
The Clone Wars season 7 will premiere sometime in February 2020 and will only be available on Disney+. Other Star Wars shows include The Mandalorian, a bounty hunter-based series that's a lot like a Star Wars western, and a new Obi-Wan Kenobi show.
Disney revealed a few spoilers that we've included below, so look away if you don't want to know more.
SPOILER WARNING
Season 7s; final episode will culminate in a big head-to-head battle between Ashoka Tano and Phantom Menace's Darth Maul across the Siege of Mandalore.
Related Tags