This $49 portable Switch dock is 10x better than Nintendo's
Go completely portable with your Nintendo Switch with this dock that is 10x smaller and 10x better than the original.

Published Aug 9, 2019 1:04 AM CDT
|
Updated Tue, Nov 3 2020 11:47 AM CST
If you are a Nintendo Switch user, you will need to be paying attention to this one. Firstly, have you ever wanted to move your dock and Switch to a friends place but realized that the dock is just too big and flimsy? Human Things now has a solution.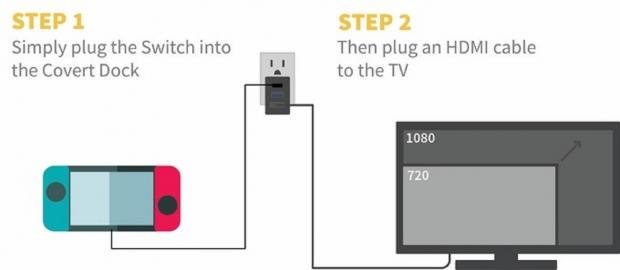 Human Things are back at it again with a new Nintendo Switch accessory that changes the game for Nintendo Switch users. I'm a Switch user, and I'm constantly bringing my Switch around to my friends places to slap down anyone who is game enough to get into a Super Smash Bros. Ultimate game with me. My main issue with this process is the unplugging the dock/cable from my setup at home and packing it all away - Human Things have now solved that issue with the 'Covert Dock.'
The below image showcases the 'Covert Dock' which features a USB-C PD charging port, USB 3.1 accessory port, HDMI display output and foldable prongs. Human Things have changed the Nintendo Switch game of portability, as owners of the Covert Dock can simply carry one of these with a USB-C power cable/HDMI cord and setup and play the Switch much faster and easier than the traditional dock.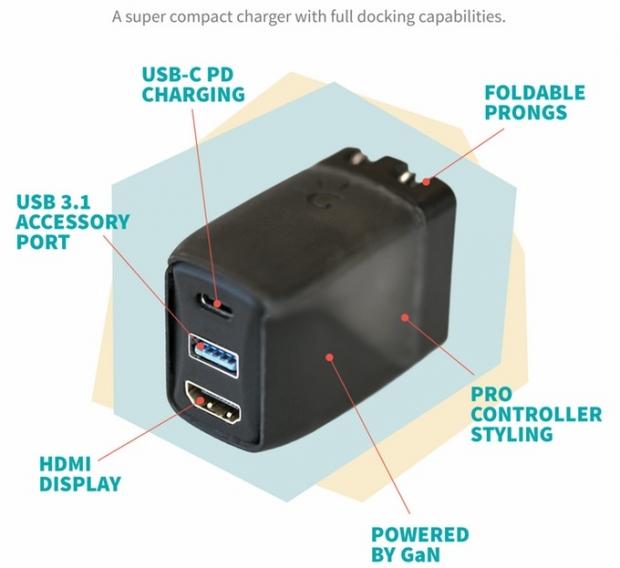 Not only does the Covert Dock charge your Nintendo Switch and allow for you to set up on basically any big TV, it also supports PD 3.0 standards which means users can charge a range of devices off this dock, not just their Nintendo Switch. If you are after more information about the Covert Dock, head on over to the official Kickstarter page by Human Things and check it out.
Related Tags