There's more than meets the eye with Ninja's recent jump to Microsoft's Mixer platform. It's a perfect indicator in what Xbox is and what it will become: a business built around engagement.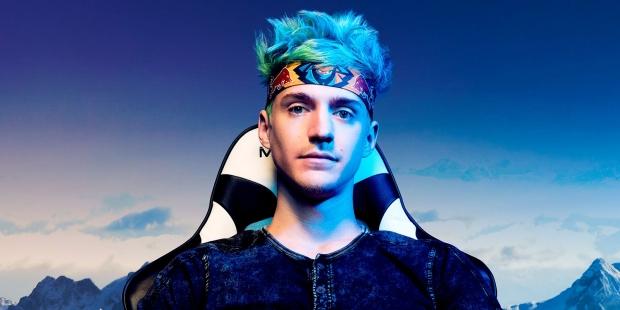 Microsoft loves engagement. The whole idea is to pull consumers into a rich digital ecosystem of services, community content, multiplayer, online storefronts, and recurring microtransactions. And so far it's working quite well.
This gameplan transforms consoles into portals to services, and one-off game purchases into long-winded experiences that rake in money over time. These days, one of the most critical avenues to engage an audience is streaming; it's kind of like an interactive advertisement for a specific game built around "influencers" with millions of viewers. It's a potent force, and it's the exact reason why Microsoft is courting the world's most popular streamer.
Before he left to join Mixer, Tyler "Ninja" Blevins was the king of Twitch. Microsoft lured the streaming titan by flexing their billions. The plan is to use Ninja to boost Mixer--Microsoft's so-so Twitch equivalent--to attract more viewers. Viewers spend more time in the ecosystem and are more likely to buy into a console, game, or services when they watch streams.
Right now Mixer isn't immensely popular. The deal with Ninja is a bid to change that. Microsoft wants everyone to know what Mixer is, and more importantly, to watch streams. They earn advertisement revenue and might even hook someone into the ecosystem. It's a big interactive net meant to catch as many fish as possible.
So why's this important? Because it highlights what Xbox is and will be.
The Xbox brand is no longer a console and hasn't been for some time: it's now a service that bridges consoles, PCs, and soon mobile devices. Microsoft cares less about actually making new games than it does monetizing and keeping users engaged in its entire framework. Rather than roll out a bunch of new games, Microsoft has invested into a huge forward-thinking network of content, services, and interactive infrastructures like Mixer that all perfectly synergize with one another. That's the beauty (and conversely, the bore) of Microsoft's Xbox plan: every piece compliments the other and feeds into the billion-dollar engagement cycle.
Basically Microsoft has built a huge interconnected bedrock to serve every game it launches. It'll release less games, but every game will be socketed into this ecosystem for maximum exposure, engagement, and hopefully, recurring revenues via microtransactions and post-launch DLC.
Like most of Microsoft's core gaming focus now, Mixer in itself is really heavy-handed with its emphasis on keeping your attention for as long as possible.
Mixer is so absolutely bogged down with engagement hooks it's not even funny. There's constant promos for watching gameplay videos and streams. Microsoft is even doling out special rewards for those who watch streams of its first-party games.
Whether or not this will actually work remains to be seen. Ninja's fans will likely follow him to Mixer, but I'm concerned the platform's massive emphasis on engagement could deter a lot of viewers.
Here's more info on Ninja's Mixer deal from a press release:
Gaming superstar Tyler "Ninja" Blevins announced he is teaming up with Microsoft's interactive live streaming service, Mixer, to stream games and video exclusively on Mixer at www.mixer.com/Ninja. Ninja will kick off his first Mixer stream during Lollapalooza 2019, from August 2 through August 4, at Ninja's Dojo inside the Red Bull Outpost.

A renowned personality with more than 40 million fans worldwide, Ninja began his streaming career eight years ago as a Halo player, before turning into a cultural phenomenon best known for playing Fortnite.

"I never would have thought that I could build a career by doing what I love, and I am extremely grateful for the incredible experiences that I have had. As I look at the next step in my career, achieving bigger goals in the gaming industry with Mixer will allow me to have the perfect balance of opportunities and success. My roots as a gamer started with Halo, so working with Microsoft and coming over to Mixer felt like a natural next step. Capturing all the great moments in gaming and sharing in the wins (and losses) with a positive, community-focused environment that we can all be proud of - that's why I'm here," said Ninja.

Mixer is home to innovative, interactive features for streamers and viewers alike, empowering Ninja and his audience with new and exciting ways to game.

"Whether it's participating in events where I can connect with other people who love games or creating the best interactive streaming platform, Mixer inspires me to push the boundaries of gaming and opens up opportunities for me to interact with my community in more ways than ever before. I'm excited to continue doing what I've been doing - playing games and sharing my experiences with the world - and so much more."

Ninja teaming up with Mixer was supported by Loaded, Ninja's management company responsible for overseeing key areas of his career, including sponsorships, media licensing, merchandising, book publishing, partnerships, appearances and more, in close collaboration with Ninja's legal counsel at Loeb & Loeb.

"This is an incredible time in the industry and Ninja's collaboration with Mixer represents the significant power of live streamers and gamers. Ninja's long-term vision aligns well with Mixer's commitment to taking live streaming to the next level, and we're very much looking forward to all the opportunities this will open up for him and his fans," said Brandon Freytag, founder and CEO of Loaded.

Ninja will also attend broader gaming events and activations throughout the year in support of Mixer. Mixer is committed to providing a fun and welcoming community to all broadcasters across a variety of platforms including PC, consoles and mobile and Ninja invites his community to join in.