Final Fantasy VII: Remake might be a full-on PlayStation 4 exclusive after all, at least according to recent comments from Square Enix.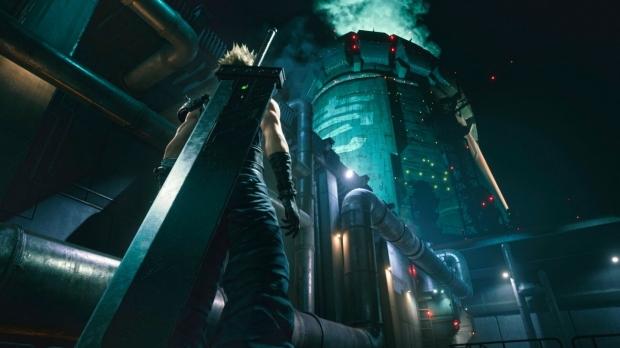 Despite issuing a press release hinting otherwise, Square Enix appears to rescind its earlier confirmations that Final Fantasy VII: Remake is only timed-exclusive on the PS4. "The highly anticipated FINAL FANTASY VII REMAKE will debut first on the PlayStation 4 computer entertainment system on March 3rd, 2020," reads the pre-E3 press release.
Xbox Germany recently erroneously announced the Remake for Xbox One, seemingly confirming our suspicions of a release on PC and Xbox. Now the games-maker says they flat-out don't have plans for other platforms. "As previously announced, Final Fantasy 7 Remake will be released for the PlayStation 4 on March 3rd 2020. We have no plans for other platforms," Square Enix told IGN. But it literally previously announced that the Remake will only release first on PS4, not that it's exclusive to PS4.
I'm thinking the Remake is still only timed-exclusive and Square Enix is playing coy. The real mistake on the Remake Xbox One reveal was the release date. The hugely anticipated JRPG will indeed release on PS4 on March 3, 2020, but other platforms will have to wait a few months--maybe even a year--for a release.
Read Also: Final Fantasy 7 Remake combat: everything you need to know
Everything about Square Enix's current business losses tells me the Final Fantasy VII: Remake will be available on multiple systems. The company spent a ridiculous amount of time, manpower, and revenues developing the Remake and it'd be absurd to keep it locked exclusively to PS4 and miss out on all those potential earnings.
Remember the Remake is a singleplayer-only experience that can't be monetized over time. So that means full game sales are more important than ever, which further means multi-plat launches carry lots of weight. To maximize sales you want your game on as many systems as possible. The Remake is also a staggered, episodic release with two parts, essentially meaning it'll be a duology that spans multiple years of releases. That makes multi-platform even more potent for sales.
Square Enix has made tremendous efforts for multi-platform releases, especially on Steam, where it's brought some of its biggest games, and we fully expect to see the Remake pop up on the storefront.
Final Fantasy VII: Remake launches on March 3, 2020 first on PlayStation 4. It'll undoubtedly still launch on other platforms at a later date.