UPDATE: CD Projekt RED gave official statements saying Bankier's report was misleading, but doesn't explicitly deny a new Cyberpunk project is in the works.
"We currently have a total of five teams working on a number of projects, with three focusing on the development of Cyberpunk 2077. These include CD Projekt Red Warsaw and Krakow, who are handling the main game, as well as the Wrocław studio, where around 40 industry specialists are engaged in technology R&D.
"A separate, dedicated team at the Warsaw studio is handling the development of Gwent. The final team is Spokko, which is currently working on a yet unannounced mobile project."
Original story is as follows.
Cyberpunk 2077 is just the beginning of a string of projects set in the IP, and CD Projekt RED's unannounced mystery RPG is actually another Cyberpunk game.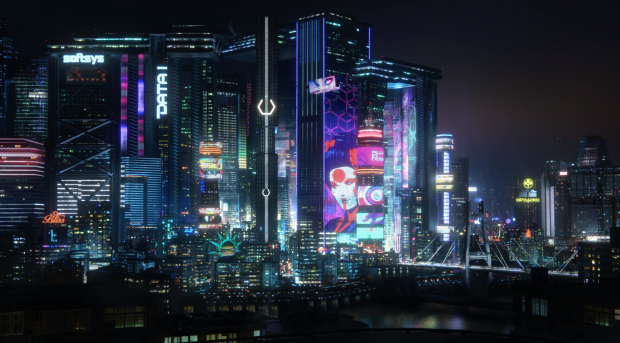 CD Projekt RED plans to release two projects by 2021: Cyberpunk 2077, and mysterious new AAA RPG. It was confirmed today that both of these games will be Cyberpunk titles--The Witcher isn't returning any time soon.
The studio tells Polish website Bankier that the unannounced RPG will also be set in the adapted Cyberpunk franchise, which allows the two games to share newly developed tech like enhanced RED Engine 4, art assets and textures, and the huge, living, breathing world of Night City.
"Our next big project will also be in the Cyberpunk universe, and we're already working on it and treating it as a really big and innovative project for us," CD Projekt RED Vice President Pitor Nielubowicz told Bankier.
The studio took a similar approach with The Witcher series, adapting three major games and a spin-off live service card game. It makes a lot of sense to double-down on Cyberpunk and not rotate right to The Witcher again, especially given the massive amount of work that went into the project's world-building, character development, and next-gen optimizations.
CD Projekt RED has yet to announce the new game in fear of eclipsing Cyberpunk 2077, which represents its most ambitious game to date. It's likely we'll see an official announcement in the months after Cyberpunk 2077's launch on April 16, 2020.