Half-Life 3 teased by Valve: 'We'll just have to see'
Half-Life 3 could happen...sometime, some day, and it could be a VR game.

Published Fri, Jun 28 2019 4:51 PM CDT
|
Updated Tue, Nov 3 2020 11:48 AM CST
At a recent Valve Index launch meeting, Gabe Newell gave a glimmer of hope for Half-Life 3...but he didn't sound super confident.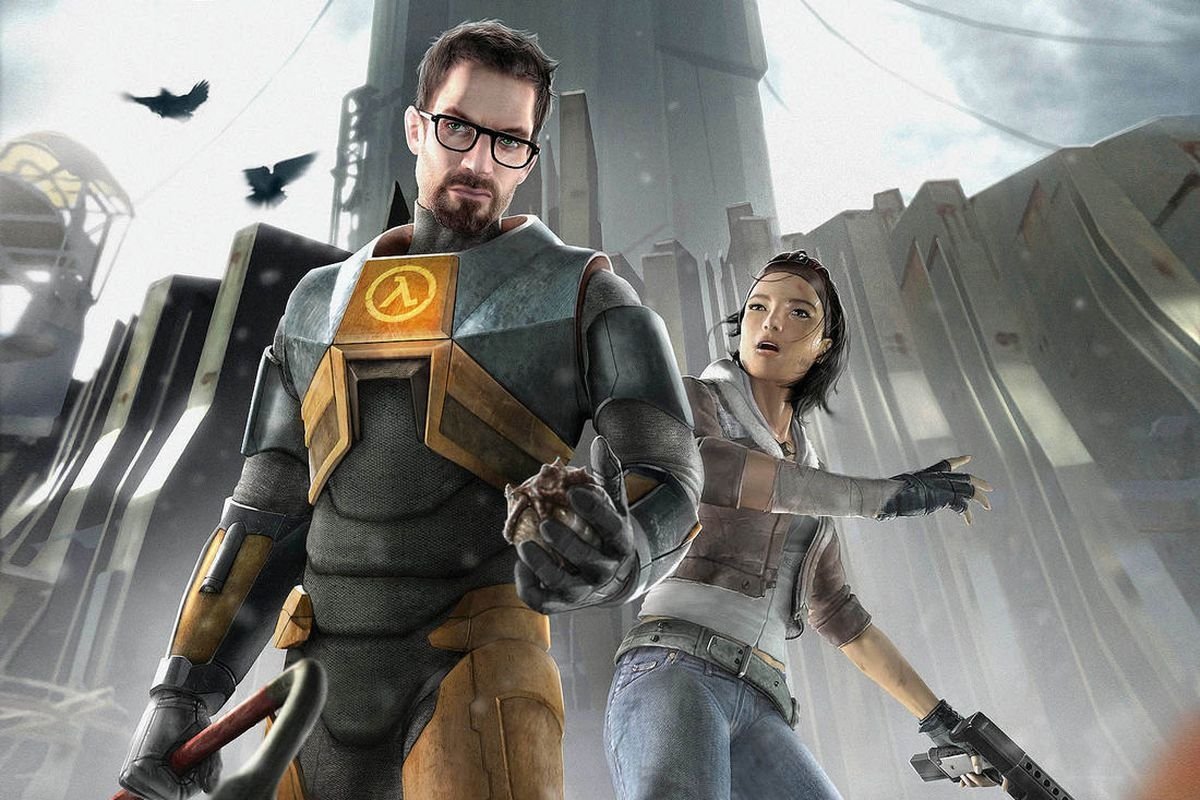 Valve could make Half-Life 3 someday, according to GabeN, but that day probably won't happen any time soon. At a meet-up for its new proprietary Index VR headset, Gabe made a joke that simultaneously excites and disappoints Half-Life hopefuls. The Valve co-founder talked about games iteration, and how one project is a stepping-stone for the next. In this way, it's implied the Index VR hardware could fuel innovation for Half-Life 3.
"So Half Life lead us to Half-Life 2. Source led to Source 2. Experiments we did with Team Fortress 2 enabled us to build DOTA. Artifact is the reason we're able to do Underlords," Newell said. "And so maybe someday the number 2 will lead us to that shiny integer glowing on a mountain some place. We'll just have to see."
But GabeN's tone isn't exactly sure. He sounds like a mom giving a vague possibility to a kid who asks for a new toy, or a new game. "We'll just have to wait and see" could also mean Valve is holding back until technology can match its vision for Half-Life 3, or it means it'll never happen. Probably the latter. There's just too much hype to live up to now.
Outside of the brief but tantalizing tease, Newell outlined key features of the Index headset and affirmed it's only the beginning.
The company has some ambitious plans and ideas for the future of virtual reality, and Index is just a stepping stone--the same way Source laid the foundation for Source 2, and the original Vive gave birth to the Vive Pro and its other galaxy of headsets.
Newell also says new VR games will happen from Valve (of course they will) and we could see Gordon Freeman's interdimesional adventures manifest in the immersive 3D universe.
Index is another one of those critical milestones for our company. The visual fidelity, all that implies in terms of optical design, panel design, industrial design.

That's a real breakthrough.

Knuckles are hugely important, not only for how they're going to help us and our partners make their games better, but in how it enables entirely new kinds of games.

But milestones aren't really the end of anything, they're really the beginning.

We have a lot of ideas, kinda revolutionary things to do with display and optical technology and lots of opportunities to continue to improve the volumes which you're trapped in and simplicity in which you are being tracked in those spaces. Those are gonna be pretty fundamental opportunities.

And what they're going to enable is the best part of it, when you start seeing new VR games from Valve and from our other partners.
The Valve Index headset starts shipping today. Check out this exhaustive post for everything you need to know.
Related Tags