Working at Treyarch is a 'nightmare' thanks to brutal crunch
Crunch is so endemic at Treyarch that some employees say it's a nightmare to work there.
Published
2 minutes & 39 seconds read time
A new expose from Kotaku reveals the harsh working conditions Treyarch employees face while making big Call of Duty games like Black Ops 4.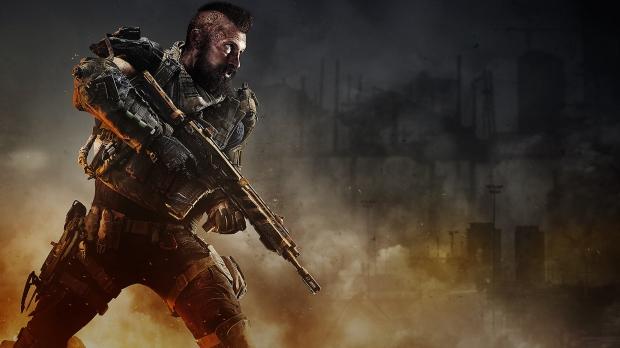 The games industry and its major players have a severe problem with crunch, or the practice of accelerating development on games way beyond normal time frames. In the months leading up to a game's release, developers work long, arduous hours at the cost of their personal lives and psychological well-being. The paychecks are good--or at least bigger than normal--but the workloads, lack of communication, and reboots typically grind morale into dust. Treyarch, one of the leading studios behind gaming's most lucrative shooter franchise, has been particularly affected by this practice. One dev even described the studio as a "nightmare" during crunch its periods.
Black Ops 4's massive success came at a real cost for Treyarch. Speaking to Kotaku, one dev said they endured "perpetual crunch" to get the game finished. Contractors, who make the bulk of the dev team for these projects, were treated as ancillary workers, almost interlopers, who fed the human-chomping machine of game crunch. Q&A testers were slammed with insane hours. Big development shifts exacerbated things considerably. Like most big AAA games, Black Ops 4 was quite different at the beginning. The team originally envisioned an interesting-sounding new 2v2 campaign mode that shifted into a normal, linear singleplayer endeavor.
This of course was cancelled so Black Ops 4 could be a live-only game. Zombies became the campaign mode, merging multiplayer and narrative experiences together.
Things got even heavier when Blackout, the game's massive 100-player battle royale mode, was approved. All in all, Treyarch spent most of last year crunching for months and months to get Black Ops 4 out by its October 12 release date.
"I was told crunch would end after we released the game. Then I was told crunch would end after winter break. Then I was told crunch would end once we got into [the summer]," one dev told Kotaku's Jason Schreier.
Some devs say the worst part about making games at Treyarch outside of crunch is how communication simply breaks down. This is a big problem for all publishers and big-scale developers (Bungie, for example, had a massive problem communicating while making Destiny 1, which culminated in a massively confusing storyline).
"There's no cohesion between different departments like multiplayer, zombies, and Blackout. It's like we're all working on the same stuff but we're all in different worlds."
Now Treyarch is facing down another year of brutal crunch. The studio has been conscripted to make Black Ops 5 in 2020, which reports say will be based on The Cold War. Call of Duty games typically release every year and three separate studios--Infinity Ward, Treyarch, and Sledgehammer Games--take turns making them. This gives each studio a three-year window for their next project.
But now that Sledgehammer Games has lost co-founders Glen Schofield and Michael Condrey, the studio has been relegated to a helper squad.
What remains of Sledgehammer will assist Treyarch alongside Raven Software on the new Call of Duty. But even with the extra help, the studio only has two years to make Black Ops 5, which will undoubtedly force long crunch periods for independent contractors and seasoned developers alike. Coming off of Black Ops 4 only to being production on another big-scale shooter is a big burn-out risk.
Whether or not these reports will force change at Activision-Blizzard or at Treyarch remains to be seen. But it's extremely important to get transparency out there to see just how much these games cost to make--both financially and psychologically.
Related Tags