Luigi's Mansion 3 under careful development, 2019 release
Luigi's Mansion 3 is currently in careful development, release date is aimed at late 2019.

Published Mon, Jun 24 2019 1:00 AM CDT
|
Updated Tue, Nov 3 2020 11:48 AM CST
Nintendo showcased some more of Luigi's Mansion 3 at this years E3 but didn't give a solid release date and for good reason. Luigi's Mansion 3 is in careful and not rushed development.
We saw some Luigi's Mansion 3 gameplay at the Nintendo Treehouse livestream (located above), where we got to see Luigi turn from Goo Luigi to normal Luigi and some ghost busting action. Luigi's Mansion 3 is being developed by Next Level Games and in an interview with Polygon, Nintendo's product marketing manager, Bill Trinen said that Next Level Games is "putting a lot of care into the game".
The development process seems to be a meticulous, and that Nintendo isn't pressuring Next Level Games to rush the game out. Trinen continued and said "We want to let them put the care into it they want, so we're waiting on them to let us know and we'll solidify the release date." This is simply great to hear, gamers love when development studios decide to take their time with a title rather then release a game that is half-baked and full of issues.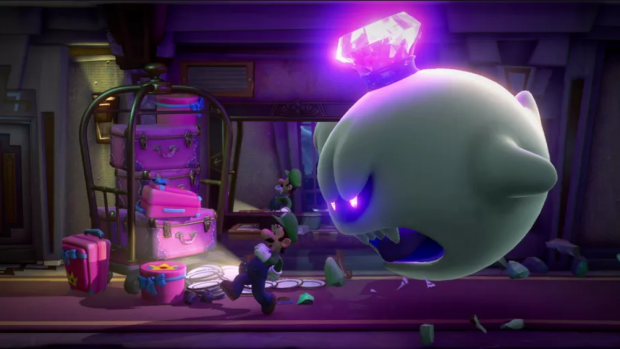 Related Tags