No Man's Sky fans go above and beyond to thank Hello Games
Planet-hopping fans go far out of their way to send a special thank you to Hello Games.

Published Sat, Jun 15 2019 11:40 AM CDT
|
Updated Tue, Nov 3 2020 11:48 AM CST
E3 2019 - No Man's Sky players are pooling their cash together to send a very special thank you to Hello Games.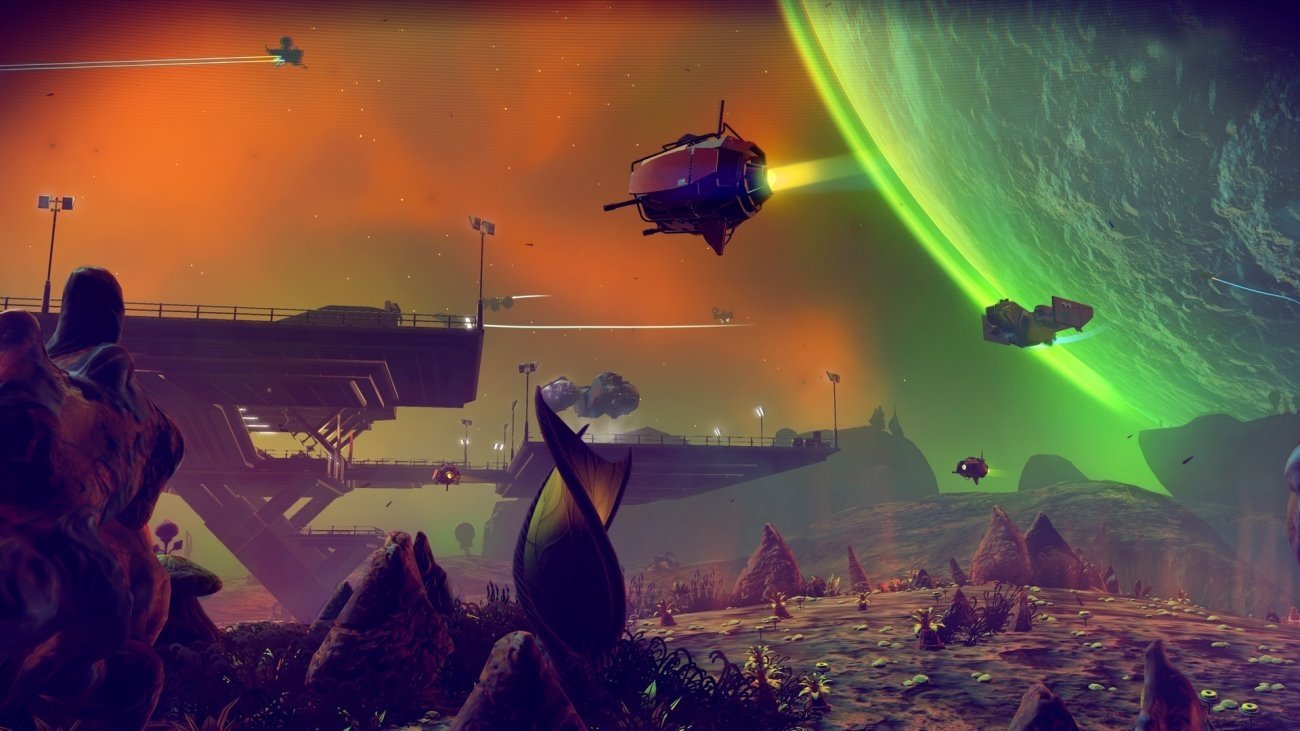 No Man's Sky remains a prime example of how to save a game. A disaster at launch, Hello Games dug their heels in and transformed their space sim into a sprawling, epic jaunt with a bustling and thriving community. Since launch Hello Games has rolled out six huge free expansions to dramatically re-shape the game, and the seventh, the game's massive new Beyond update, is on the way. Fans are grateful for the content and are now paying respects to the developer with a heartfelt banner.
A bunch of No Man's Sky fans have raised over $4,200 to buy advertising space right outside the studio's UK offices. The message is simple: thank you, Hello Games.
"Hello Games has put in a heroic effort to get NMS to where it is today. As a community on we'd like to express our thanks," reads the fundraiser campaign.
"The funds will be used to print and install a thank-you billboard in Guildford UK, within walking distance of the Hello Games LTD office. A portion of these funds will also be used to buy a case of beer and lunch for the team."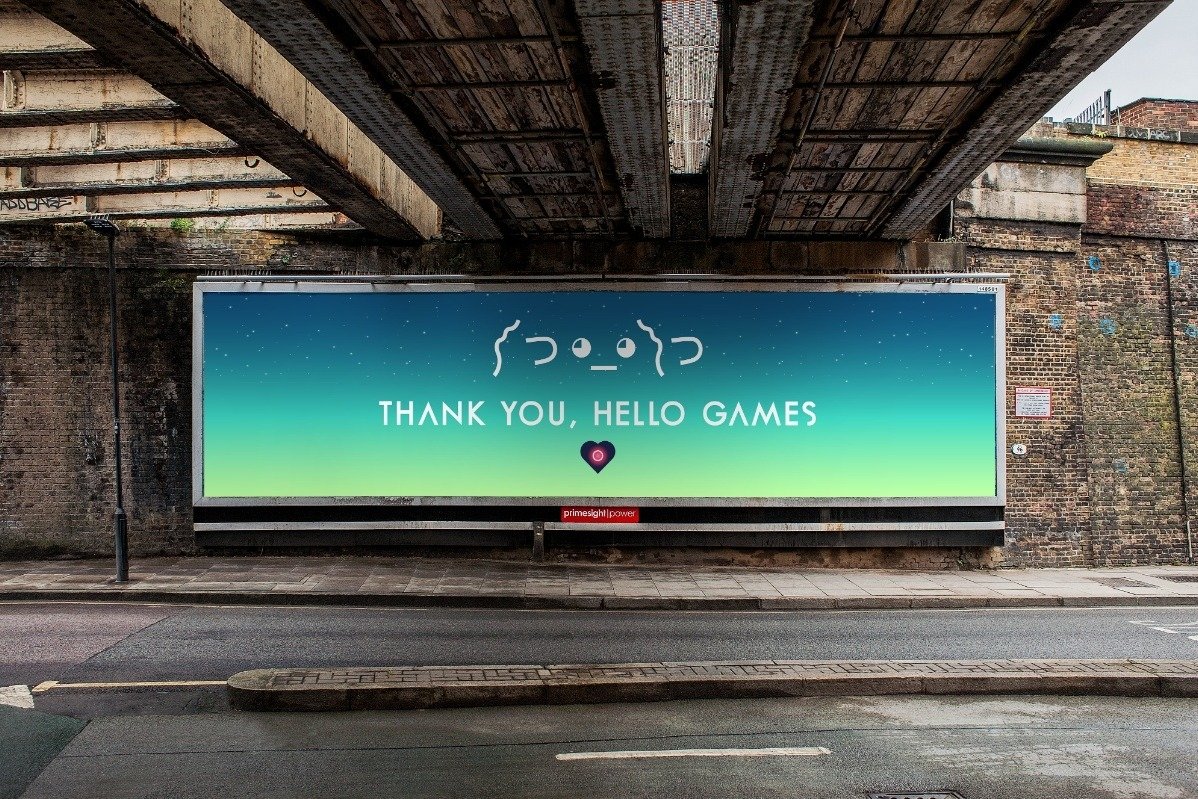 Hello Games caught a lot of flak for No Man's Sky's launch, but has earned even more goodwill for their massive efforts to turn things around.
Earlier this year, Sean Murray gave a candid speech at GDC 2019 about the experience and how his team laid low and focused on revitalizing their cosmic adventure:
"During those dark days, it'd have been very easy to quit. In fact it would've been expected, would've been the norm. But two things forced me to get out of bed every morning.

"One was that we could see something others couldn't. We could see hundreds of thousands of people playing the game every day, an average play time of 25 hours of millions of players. We knew people were enjoying the game and wanted to enjoy it more.

"The second thing that really made me want to get out and fight is that...the narrative around games that launched like this becomes about the team being maybe dishonest or lazy or something like that. I've never met a lazy developer. The team at Hello Games is so incredibly talented and hardworking. So I felt like their legacy deserved to be correct."
No Man's Sky Beyond, which brings more in-depth multiplayer and an ambitious new VR mode to the entire game, launches in July. We can't wait to check it out.
Related Tags