Sora confirmed to NOT debut to Super Smash Bros. Ultimate
Square Enix has confirmed that Sora will not be coming to Super Smash Bros. Ultimate as a DLC fighter.

Published Tue, May 28 2019 1:00 AM CDT
|
Updated Tue, Nov 3 2020 11:48 AM CST
Most Super Smash Bros. Ultimate players are very curious to find out who the next mystery DLC fighter will be, recent news has taken one big name off the table of possibilities. Say goodbye to Sora coming to Smash Bros Ultimate.
The rumors of a Square Enix representative coming to Super Smash Bros. Ultimate string all the way back to before Smash Ultimate was even released. Most rumors and leaks that were coming out said that Sora from the Kingdom Hearts series would be the one to take the lime light, recent news has unfortunately confirmed that this won't be the case.
The news has come from a recent interview with Shiniji Hashimoto, who is a Producer and brand manager of the Kingdom Hearts series and Final Fantasy series at Square Enix. A student going by the Twitter handle 'Forest' has posted an image with Hashimoto to his personal Twitter, along with the caption "Today I was able to meet Shinji Hashimoto, Vice President and producer of Square Enix (notably FF and KH) at a Conference at my future school #Genimage, it was great. I took a lot of notes. PS: he was asked the question and not, Sora is not foreseen in SSBU."
This is some pretty good evidence to say that Sora won't be making it to Ultimate because if anyone was going to know if Sora was coming to another game it would be the brand manager of the Kingdom Hearts series. If Hashimoto was under a non-disclosure agreement he could of said something along the lines of "I would love to see Sora join Smash Ultimate", instead of just flat out saying that it's not happening.
Realistically, Sora not coming to Smash Bros Ultimate shouldn't really be that surprising. Masahiro Sakurai, the director for Smash Bros. Ultimate has already said that the DLC fighters will be unique, different and overall a fresh new experience for Smash Bros. Ultimate players. A prime example of this is Persona 5's Joker making the cut, no one really expected Joker to be added and it came across as quite the welcomed surprise to the community. I believe this same level of surprise should be expected for the other remaining DLC fighters, which would mean we can somewhat rule out the fighters sought after by community; Sora, Waluigi and Banjo-Kazooie.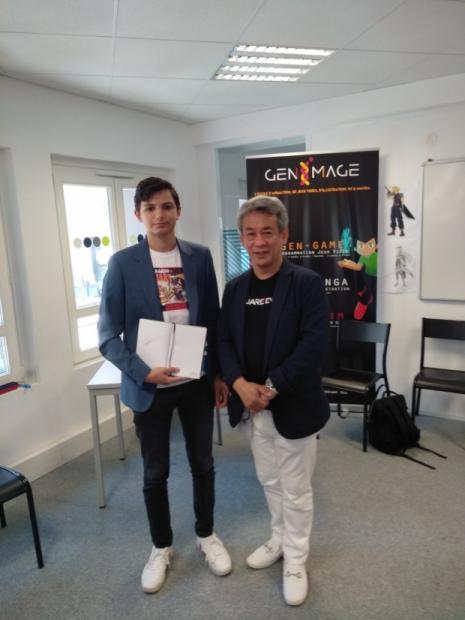 Related Tags