Final Fantasy VII Remake's combat system has manual blocking
FF7 Remake's action-based combat system includes manual blocking and a few switch-ups to gauges.

Published Fri, May 10 2019 12:26 PM CDT
|
Updated Tue, Nov 3 2020 11:48 AM CST
Square Enix's latest Final Fantasy VII: Remake trailer is full of interesting combat tidbits that show a remarkable transformation of the 1997 classic.
The new FFVII: Remake isn't a turn-based RPG like the original. Instead, combat is entirely action-based in a three-dimensional space similar to Devil May Cry or Final Fantasy XV, complete with real-time battle sequences, combos, and more. This brings some massive changes and everything's been more streamlined for heart-thumping chaos versus properly sequenced strategy. The game represents a big win for Square Enix during a time when the publisher needs it most, and its first chapter could launch in 2019.
The latest Remake gameplay footage shows how far the game has evolved since we last saw it. Back in 2015, combat saw an ATB gauge that filled up when you struck enemies. This time around the game adds some interesting abilities like real-time manual blocking, limit breaks, and shortcut attacks--all of which provide a blueprint for stylized and dynamic hack-and-slash havoc.
Built on what appears to be Final Fantasy XV's ultra-potent Luminous Engine, the FFVII: Remake captures that same kind of fluidity and grace found in Noctis' action-fueled adventure.
Gameplay footage shown in 2015:
New gameplay footage shown in 2019:
We see some familiar moves like Cloud's Omni-Slash (called Punisher in this game) and Braver limit breaks, as well as Barret's Big Blast limit break (called Backblast in the Remake). The way combat gauges work has also been significantly tweaked. Rather than having an ATB bar that fills up over time as well as a limit break bar that fills up when you get hit, Remake has two bars that work a bit differently.
Players can equip one main ability on the base UI layer. In many sequences we see Cloud's Punisher at the top, with the basic attacks below. Using the attack bound to triangle at the top depletes the yellow bar on the far right, which could be a mixture of the ATB and limit break gauges. That yellow bar fills up as you block and get hit, but not when you land attacks.
Speaking of blocking, it's manual this time around, so players have a lot of unique opportunities to master the combat system.
The other abilities can be used via shortcut menu and don't actually use the same resource bar when cast. The shortcut menu consists of abilities not assigned to the main UI menu and includes limit breaks like Cloud's Braver ability. Casting shortcut abilities uses the two blue bars to the left of the limit gauge. We're not sure how these bars fill up but I'm guessing either it's time-based or depends on how many attacks you land while in combat (it may build very, very slowly as you hit enemies).
Gamers can mix-and-match shortcut and limit break attacks for maximum carnage, followed up by basic combos to fill in the blanks.
There's also the standard health and mana bars. No abilities used in the trailer actually used mana, but then again we didn't switch to any magic users like Aeris during the battle sequences. And there were no actual magical attacks assigned to the shortcuts bar. Hopefully we can pause the game and switch things around when need be.
Players can also switch to any character in the party at will, hinting there will be a dynamic auto-battle system somewhat akin to Final Fantasy XII's and XV's tactical setups.
Everything we've seen so far makes the Remake look absolutely tantalizing. It's a huge departure from the turn-based RPG we know and love, but this modern take breathes new life into the old-school classic in ways that weren't possible way back then.
Final Fantasy VII: Remake will be released as a multi-part trilogy instead of all at once, and Square Enix will reveal more details at E3 2019. We could see a release sometime this year to compliment the publisher's info blowout.
For more in the Remake's combat, the following video from YouTuber Asleep in the Fantasy does a great job in explaining the Remake's combat system: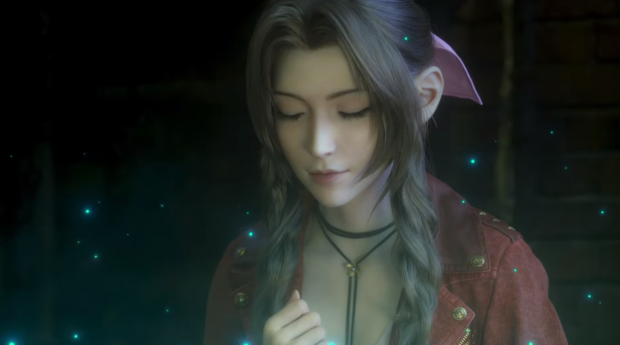 Related Tags