Payday is Starbreeze's new hope for survival
Starbreeze Studios is failing amid big losses, and is banking hard on its successful Payday IP.

Published Thu, May 9 2019 9:31 AM CDT
|
Updated Tue, Nov 3 2020 11:48 AM CST
Starbreeze is in trouble. Its financial woes continue to worsen following the huge sales miss of Overkill's The Walking Dead and subsequent cancellation on gaming's biggest console platforms. Starbreeze has filed for reconstruction, a form of bankruptcy protection, and is now seeking financial aid to keep itself afloat.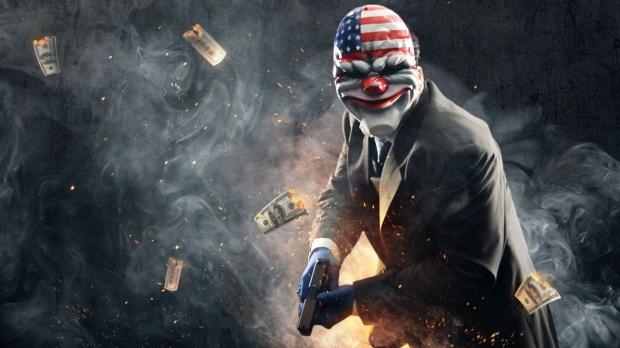 To stay alive, Starbreeze has cut away everything that didn't make it money and will now focus exclusively on games. The publisher currently has one sure-fire bet with the Payday IP, and it plans to hold onto the series for dear life as it's rocked by big quarterly losses. The gaming focus has narrowed all the way down to to Starbreeze's only money-maker, Payday, and the company will bank hard on the IP for its future--a future that seems quite bleak indeed.
"We are in a challenging situation. I stand united with the entire Starbreeze team in the efforts to get the business in order. We have a very strong asset in Payday, which is the foundation upon which we will build Starbreeze future," said acting Starbreeze CEO Michael Nermark in a recent Q1'2019 financial report.
Overkill is currently developing Payday 3, which will be a mainline sequel in the series, alongside a free-to-play mobile game.
Starbreeze's financial situation has actually improved over recent months, but is still a shadow of its former self. The company reported profit losses of $11 million in Q1, reducing losses by 85% from last quarter's disastrous $135 million in profit drops.
Starbreeze's CEO says the company will seek out more financing to fund new projects, including fresh Payday releases.
"My main task is to secure financing for the company's future operations. This involves both long-term financing we can use to build the Starbreeze of the future, but also making sure that the assets we have determined are unrelated to the core business are managed in a commercially viable way. Once this financing has been secured, we will be able to look ahead and present a more detailed strategy for the future."
Related Tags